Meet our Speakers
UK Internet Governance Forum Meeting 2022 | Tuesday 1st November
Session: Welcome and Opening of UK IGF | 09:00 – 09:30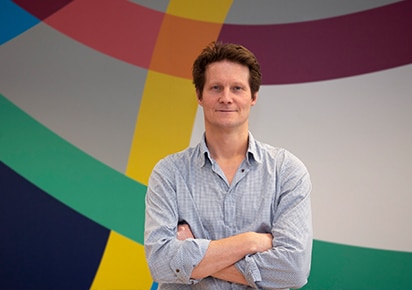 Nick Wenban-Smith
General Counsel & Head of Stakeholder Relations, Nominet
Nick Wenban-Smith has been with the company since 2007. His role includes being chief in house legal and policy adviser on all issues, including Nominet's involvement in ICANN and internet governance matters. During his time at Nominet Nick has also been the Company Secretary, and continues to manage the Dispute Resolution Service, Nominet's award winning service for the swift and cost effective resolution of complaints that .UK domain names have been registered abusively.
Nick is an active participant in external fora, including the Council of European National Top Level Domain Registries (CENTR) and Law Society's Intellectual Property Committee, and is recognised as an authoritative commentator on internet and domain name legal issues. Nick graduated from Cambridge University with a Natural Sciences degree. He qualified as a Solicitor in 1997. Prior to joining Nominet Nick held senior in house legal posts in businesses spanning financial services and biotechnology.
Session: Ministerial Address | 09:30 – 10:15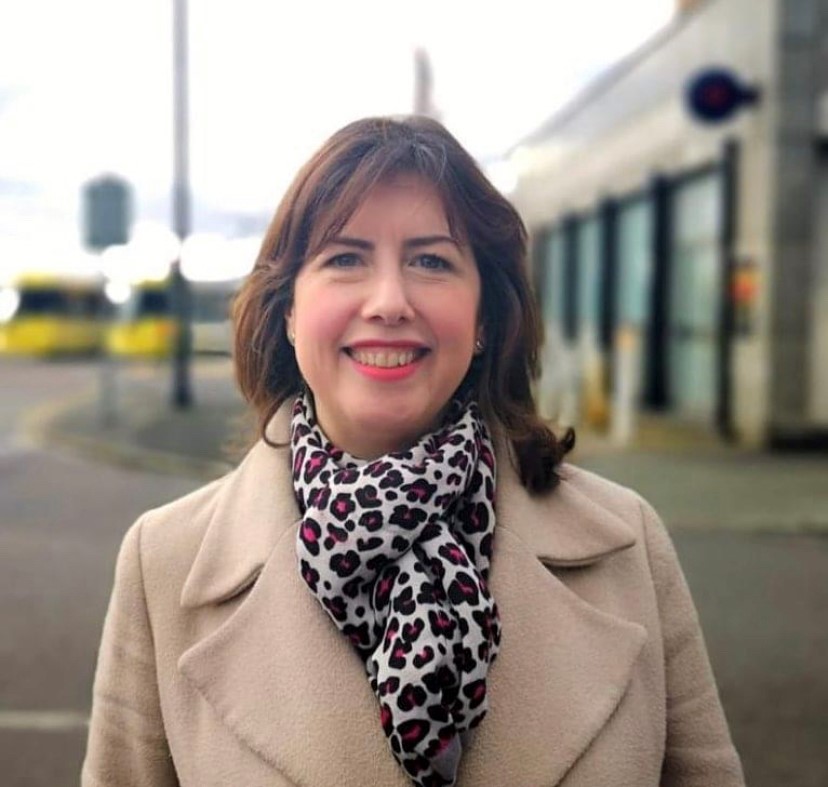 Lucy Powell
Shadow DCMS Secretary of State & Labour MP for Manchester Central
Lucy is the Labour and Cooperative MP for Manchester Central and Shadow Secretary of State for Digital, Culture, Media and Sport. She was delighted to take on the brief, with art, culture and sport all bringing joy and meaning to daily life, and bringing our nation together. Lucy leads on how digital, culture, media, sport and the creative economy can boost prosperity across our regions and nations, create good secure jobs everywhere, and how the Department can help make people proud of the places they live, and make places liveable.
Previously, she was Shadow Secretary of State for Housing, and Shadow Minister for Business and Consumers on Keir Starmer's frontbench. Following the 2019 General election, Lucy was one of the Commissioners on the Labour Together Review into the 2019 General election which set Labour on a path back to power. 
Lucy was elected in a by-election on November 15th 2012, becoming the first female Labour MP to represent a Manchester constituency and has campaigned on a range of issues through her time in Parliament, including on online safety, the cladding and building safety crisis, and education. Before entering Parliament Lucy worked for NESTA – the innovation agency for social good, helping to secure investment into Manchester.
Session: Online Safety | 10:20 – 11:20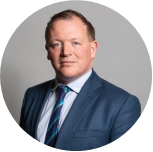 Damian Collins MP
Damian Collins was appointed Parliamentary Under Secretary of State at the Department for Digital, Culture, Media and Sport on 8th July 2022. Damian chaired the Joint Committee on the draft Online Safety Bill and has been a strong advocate for the importance of creating a safe online environment, whilst protecting freedom of speech and freedom of the press.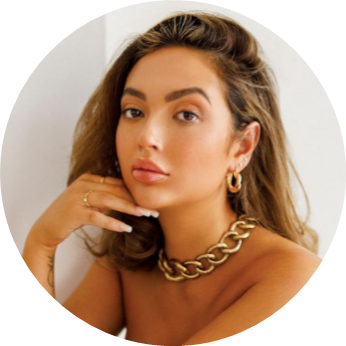 Sharon Gaffka
Love Island Season 7 contestant & online harms campaigner
Sharon is 26 years old and was born in Oxford. Before her time in the Love Island villa, Sharon worked as an operations manager for the Department of Transport and was in central government for six years. During that time, Sharon worked on a range of projects with her proudest moment being part of the department to make upskirting illegal. Since then, Sharon has gone on to be part of some of the biggest campaigns in the UK and has influenced the change in legislation including the possession of GHB being increased from class C to Class B in a bid to reduce the victims of spiking.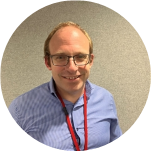 Jon Higman
Online Safety Policy Director, Ofcom
Jon is a director in the Online Safety Policy team at Ofcom. His main area of responsibility is overseeing the consultations on Ofcom's codes of practice and risk assessment on illegal harms and child protection online, which are due for publication in 2023.   Jon has worked in Ofcom's online safety policy team since its inception in 2020 and has played a central role in developing Ofcom's approach to online regulation. Prior to working on online issues, Jon spent 12 years working in a broad range of regulatory policy roles across Ofcom focusing on a range of sectors.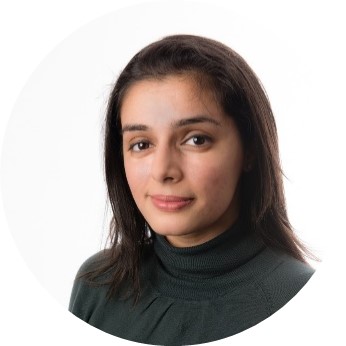 Parven Kaur
Founder of Kids N Clicks
Parven is the founder of Kids N Clicks, a web resource that helps parents and children thrive in a digital world. She is also the author of Challenge Accepted. An activity book that encourages children to unplug while enjoying mindful activities. She graduated with an MSc in corporate governance from the London School of Economics and Political Science and has extensive experience in the digital/social media arena and has been a consultant for various charitable organizations across Scotland. She has also been an invited speaker at digital media events. Her work has been recognized as a 'Digital Pioneer' by the Scottish Council for Voluntary Organisations. More recently, following her foray into digital parenting, she was recognized by the Parenting 2.0 organization for improving digital literacy.
Session: Digital Inequalities: The barriers facing young and old | 11:35 – 12:35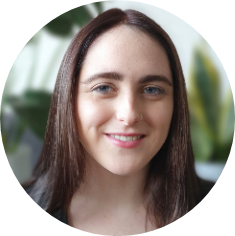 Jessica Barrett
Founder of Kids N Clicks
Jessica Barrett is a recent graduate of The University of Exeter and ambassador for VoiceBox who is here as a representative of young people and their perspectives. She has a strong interest in the future of our increasingly digital world and how society will be affected and evolve as a consequence. Jessica is the author of the article "Work Attire and Imposter Syndrome" exploring the effects of COVID and the working culture amongst young people today, which was featured on VoiceBox.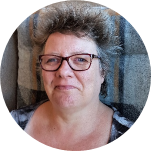 Professor Lizzie Coles-Kemp 
Department of Information Security at Royal Holloway University of London
Lizzie Coles-Kemp is a professor of information security at the Information Security Group, Royal Holloway University of London (RHUL). She is a researcher specialising in the design of accessible and inclusive security approaches. She has specialised in working with marginalised and underserved groups since 2008 and her research has been funded by UK and European research funders. Lizzie is known for her field research on the impact of digital exclusion on digital security practices. She has a long track record of working in partnership with the UK's National Cyber Security Centre as well as with local and central government.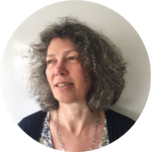 Sonia Livingston 
Lead Consultant for General Comment 25 on the UN Convention of Rights of the Child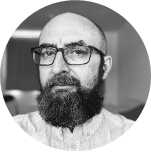 Cliff Manning
Research and Development Director at Parent Zone – Member of Digital Youth Index Advisory Board
As R&D Director at  Parent Zone, Cliff is exploring ways to improve outcomes for children in a connected world through improved services for families and turn to professionals. Cliff previously worked with the Children's Commissioner for England and Carnegie UK Trust on enhancing children's digital equity. He also founded  More Than Robots - a platform where individuals can share research, ideas and good practice around digital participation and youth engagement.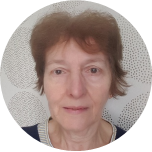 Sally West
Policy Manager at Age UK
Sally West is a Policy Manager at Age UK. She has worked there for over 25 years and leads the organisation's policy work on issues including: poverty, state pensions and benefits, taxation, and digital exclusion. Before working for Age UK, she was a nurse, and she has also been an adviser in a local Citizens Advice Bureau.  
Session: Encryption | 13:55 – 14:55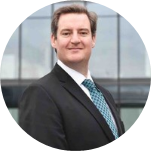 Stephen Bonner
Executive Director of Regulatory Futures at the Information Commissioner's Office
Stephen Bonner is the Executive Director for Regulatory Futures and Innovation at the Information Commissioner's Office (ICO) where he works to establish the ICO's stance on new technology applications and innovation initiatives involving data. He has previously spent almost ten years in leadership roles in Cyber and Privacy Risk Services at Deloitte LLP and KPMG LLP. Stephen is also a Board Advisor Industry Chair of MI5's Centre for the Protection of National Infrastructure.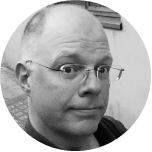 Alec Muffett
Led the team that added end-to-end encyption to Facebook Messenger
Alec is a full-time parent who has worked in host and network security for more than 30 years, with 25 of those in industry, holding senior engineering, architecture, and consulting roles at Sun Microsystems, Facebook, and Deliveroo. From 2011 to 2020 he was also a member of the Board of Directors of the Open Rights Group. He is noted for his work in password security (Crack, CrackLib, the sunmd5 hashing algorithm), for creating Facebook's Tor "onion" site, for co-authoring of RFC 7686, for leading the team which added end-to-end encryption to Facebook Messenger, and more recently assisting the New York Times, the BBC, the Guardian, and Twitter in creating Tor "onion" sites for their services using the Enterprise Onion Toolkit; also for indexing "onion" sites for public good, and for research into DNS over HTTPS over Tor.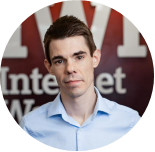 Dan Sexton
Chief Technology Officer at the Internet Watch Foundation
Dan joined the IWF in February 2021 and is responsible for Information Technology, Cybersecurity and Software Development. He has a degree in Media, Culture and Society and a Master's in Computer Science and has a strong interest the relationship between technology and society, both the good and the bad. As CTO, Dan works with tech companies, law enforcement and other charities and NGOs globally in the fight against online Child Sexual Abuse. Dan has over 20 years' experience in Information Technology, working across a range of environments including local government, the academic sector and in commercial software development.
Session: Transparency and AI | 15:10 – 16:10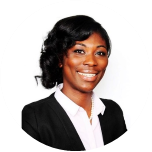 Bridget Boakye
Tony Blair Institute AI lead
Bridget Boakye is the Artificial Intelligence (AI) policy lead at the Tony Blair Institute for Global Change. Her work focuses on AI policy and ethics, start-ups and innovation, internet policy, and resetting the global narrative of Africa through tech. Her previous work includes data science and analytics, and business development and strategy.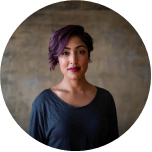 Dr Rumman Chowdhury
Director of Machine Learning, Ethics, Transparency and Accountability at Twitter
Dr Rumman Chowdhury's passion lies at the intersection of artificial intelligence and humanity. She is a pioneer in the field of applied algorithmic ethics and is currently the Director of META (ML Ethics, Transparency, and Accountability) team at Twitter, and the co-founder and General Partner of Parity Responsible Innovation Fund. She formerly served as Global Lead for Responsible AI at Accenture Applied Intelligence. In her work as Accenture's Responsible AI lead, she led the design of the Fairness Tool, a first-in-industry algorithmic tool to identify and mitigate bias in AI systems. She was named one of BBC's 100 Women, recognized as one of the Bay Area's top 40 under 40, and honored to be inducted to the British Royal Society of the Arts (RSA). She has also been named by Forbes as one of Five Who are Shaping AI.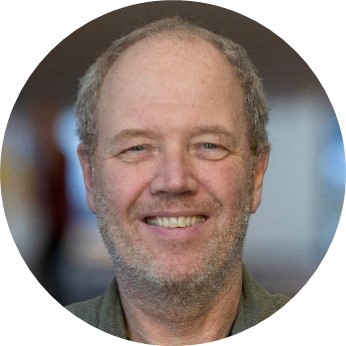 Dr Evert Haasdljk
Artificial Intelligence Expert & Senior Forensic Manager at Deloittee
Evert is AI lead in Deloitte's forensic practice and leads Deloitte's AI Center of Expertise. He has extensive experience developing and implementing AI-enabled solutions in a variety of public and private sector domains. His focus is twofold: he is active in various projects to ensure the ethical, fair and transparent implementation of AI and analytics. He also applies AI and analytics to combat financial crime such as money laundering, corruption and fraud. Evert has been active as researcher, consultant and entrepreneur in AI, machine learning and data mining for over 30 years. He was one of the founders of the data mining practice in Cap Gemini in the 1990s and was CTO of a successful AI start-up. Evert also was an assistant professor at the Vrije Universiteit Amsterdam, and he holds a PhD in AI from that institution.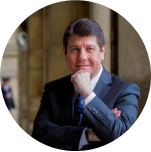 Stephen Metcalfe MP
Conservative MP for South Basildon and Chair of the APPG on AI, Chair of Science and Technology Select Committee
Stephen Metcalfe is Member of Parliament for the Essex constituency of South Basildon and East Thurrock, a seat he has held since 2010. Having a great interest in science, he served as a member of the Science & Technology Committee from 2010-2015 and was elected as Chairman of that Committee in 2016 until June 2017. He is Chair of the Parliamentary and Scientific Committee (APPG), which provides an important link between Parliament and scientific bodies, science-based industry and the academic world and joint Chair of the All-Party Parliamentary Group for Artificial Intelligence. He was appointed the Government's Envoy for the Year of Engineering in 2018 and the "Engineering – Take a Closure Look" campaign. Stephen is an Honorary Fellow of the IET, and a member of the Big Bang Community Interest Company which organises the UKs Largest Science fair for 11–16-year-olds.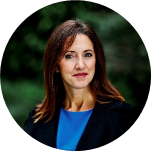 Mariarosaria Taddeo
Oxford Internet Institute, Fellow of the Alan Turing Institute
Mariarosaria Taddeo is Associate Professor and Senior Research Fellow at the Oxford Internet Institute, University of Oxford, and is Defence Science and Technology Ethics Fellow at the Alan Turing Institute. Her work focuses mainly on the ethical analysis of artificial intelligence (AI), ethics of AI for national defence, cybersecurity, cyber conflicts, and ethics of digital innovation. Her area of expertise is Digital Ethics. Her research has been published in major journals like Nature, Nature Machine Intelligence, Science, and Science Robotics. She has received multiple awards, the 2010 Simon Award for Outstanding Research in Computing and Philosophy; the 2016 World Technology Award for Ethics. In 2018, InspiringFifty named her among the most inspiring 50 Italian women working in technology. ORBIT listed her among the top 100 women working on Ethics of AI in the world. Since 2020, Taddeo serves in the Ethics Advisory Committee to the UK Ministry of Defence.
Session: Avoiding Internet Fragmentation | 16:15 – 17:15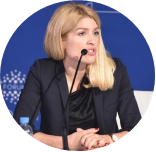 Marjorie Buchser
Executive Director at the Digital Society Initiative
Marjorie leads the Digital Society Initiative (DSI) at Chatham House. The DSI brings together policy and technology communities to address the challenges that rapid technology advances are causing for domestic and international politics. Prior to Chatham House, Marjorie was a senior strategist at Purpose where she developed various campaigns related to digital inclusion, climate change and migration for the public and the private sectors. She also worked as an associate director and global leadership fellow at the World Economic Forum in Geneva and New York where she led the organisation's digital innovation projects and managed the Technology Pioneer Programme. Marjorie received an MA in Comparative and International Studies from the Swiss Federal Institute of Technology in Zurich (ETHZ) as well as an MA in Political and Social Sciences from the Université of Lausanne.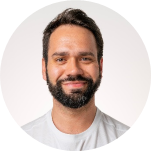 Akos Erzse
Tony Blair Institute
Akos Erzse is a Senior Manager for Public Policy at BitOasis, where he works with regulators and policy makers across the Middle East, North Africa and emerging markets. Previously, he worked as a Government Advisor at the Tony Blair Institute, focusing on helping governments make better decision at the intersection of foreign policy, public policy, and tech.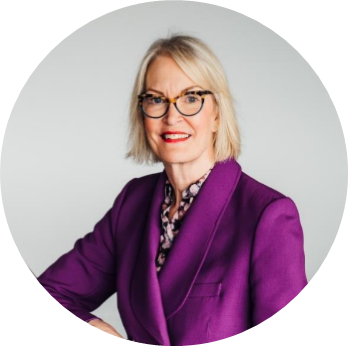 Margot James
Executive Chair of WMG at the University of Warwick and former Digital Minister
Margot is Executive Chair of WMG at the University of Warwick. Margot champions the innovative scientific research with industry and education that WMG leads with government and other stakeholders. Margot served as a Member of Parliament between 2010 and 2019 during which time she held a number of roles in government. She was Minister for Digital and the Creative Industries and prior to that Parliamentary Under-Secretary at Department for Business, Energy and Industrial Strategy. Before entering politics Margot started and grew a communications business in the health sector which she sold to WPP in 1999.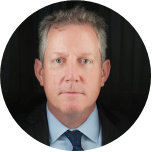 Scott Malcomson
Author of 'Splinternet: How Geopolitics and Commerce are Fragmenting the World Wide Web'
A native Californian, Scott Malcomson has worked across the world as a journalist, author, government official, and NEGO executive. His articles have appeared in numerous publications including Foreign Affairs, The New Yorker, Guardian, New York Times, and the Washington Post. Malcomson has published five books, the most recent (2016) being Splinternet: How Geopolitics and Commerce Are Fragmenting the World Wide Web. He has a BA from the University of California at Berkeley (specializing in modern Chinese history) and an MA in International Relations from the Fletcher School of Law and Diplomacy at Tufts University. He is currently researching his doctoral dissertation at the University of Cambridge on the origins of British-American cooperation in foreign policy, 1897-1920.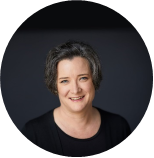 Emily Taylor
Associate Fellow at the International Security Programme at Chatham House
Emily Taylor is CEO of Oxford Information Labs and a founder of the DNS Research Federation. A lawyer by training, Emily has worked in Internet policy for more than 20 years. Emily is an associate fellow at Chatham House and editor of the Journal of Cyber Policy; a research associate at the Oxford Internet Institute and an affiliate professor at the Dirpolis Institute, Sant'Anna School of Advanced Studies, Pisa.  Emily has written on geopolitics, standards and emerging technologies and is a regular commentator on cybersecurity for news and broadcast media. Emily is a graduate of Cambridge University and has an MBA from Open University.