Speakers
Tuesday 15th September | 10:00 – 10:40     
Session: Protecting digital rights during a pandemic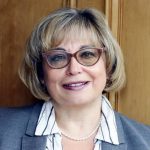 Professor Lilian Edwards, Chair of Law, Innovation and Society at Newcastle University
Lilian Edwards is a leading academic in the field of Internet law. She has taught information technology law, e-commerce law, privacy law and Internet law at undergraduate and postgraduate level since 1996 and been involved with law and artificial intelligence (AI) since 1985. Lilian recently led the initiative to draft The Coronavirus (Safeguards) Bill 2020, which sets out the protections necessary to protect an individual's rights in relation to the symptom tracking and tracing apps being rolled out in the UK.
She worked at the University of Strathclyde from 1986–1988 and the University of Edinburgh from 1989 to 2006. She became Chair of Internet Law at the University of Southampton from 2006–2008, and then Professor of Internet Law at the University of Sheffield until late 2010, when she returned to Scotland to become Professor of E-Governance at the University of Strathclyde, while retaining close links with the renamed SCRIPT (AHRC Centre) at the University of Edinburgh. She resigned from that role in 2018 to take up a new Chair in Law, Innovation and Society at Newcastle University.
She has co-edited (both with Charlotte Waelde and alone) four editions of a textbook, Law and the Internet (later Law, Policy and the Internet); the fourth edition appeared in 2018. She won the Barbara Wellberry Memorial Prize in 2004 for work on online privacy and data trusts. A collection of her essays, The New Legal Framework for E-Commerce in Europe, was published in 2005. She is Associate Director, and was co-founder, of the Arts and Humanities Research Council (AHRC) Centre for IP and Technology Law (now SCRIPT). Edwards has consulted for the EU Commission, the OECD, and WIPO.
Edwards co-chairs GikII, an annual series of international workshops on the intersections between law, technology and popular culture.
Edwards is Deputy Director of CREATe, the Centre for Creativity, Regulation, Enterprise and Technology, a Research Councils UK research centre about copyright and business models.
Find Lilian on Twitter:@lilianedwards
Tuesday 15th September | 11:00 – 12:30   
Session: Building trust in digital identity 
Julie Dawson, Director of Regulatory & Policy at Yoti
Julie leads Yoti's government relations, steers Yoti's ethics framework liaising closely with the Yoti Guardians Council, and prepares Yoti for accreditations – be that technical such as Soc2 or ethical such as BCorps.
Yoti is a digital ID and credential management platform that allows organisations to verify identities and trusted credentials online and in person. Yoti's products span identity verification, age assurance, document e-signing, access management and authentication. Over 8 million people have downloaded the free Yoti app globally, with over 1.5m downloads from the UK.
Tuesday 15th September | 14:00 – 14:30   
Session: Inclusion in multistakeholder internet governance: breaking through the buzzwords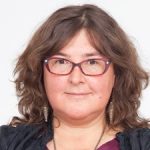 Anriette Esterhuysen, UN MAG
Anriette currently serves as a Commissioner on the Global Commission on the Stability of Cyberspace. She was the Executive Director of the Association for Progressive Communications (APC) – the largest ICT-focused civil society network in the world – from 2000 to 2016. She continues to work with APC as a consultant and convenes the African School on Internet Governance (AfriSIG) a joint initiative of APC, the African Union Commission and Research ICT Africa.
Anriette has served on the African Technical Advisory Committee of the United Nations Economic Commission for Africa's African Information Society Initiative (1996-1999), the United Nations ICT Task Force (2002-2005), the World Summit on the Information Society (WSIS) Working Group on Financing Mechanisms (2003-2005), the Commission on Science and Technology for Development Working Group on Internet Governance Forum (IGF) Improvements (2011-2012) and on Enhanced Cooperation (2017-2018), the Global Commission on Internet Governance and the Multistakeholder Advisory Group (MAG) of the IGF (2012-2014). She was inducted into the Internet Hall of Fame as a Global Connecter in 2013.
Tuesday 15th September | 15:30 – 17:00      
Session: Digital equality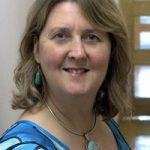 Helen Milner OBE, Chief Executive and Staff Trustee at The Good Things Foundation (chair)
Helen Milner is Chief Executive and a Staff Trustee at the Good Things Foundation, a charity focused on social change and digital inclusion. Since starting her career in the online industry 30 years ago, Helen has paved the way for the development of online education, both in the UK and abroad, making it her ambition to ensure that no-one is left behind as the world becomes increasingly more digital.
Her efforts in the digital inclusion arena have been recognised; she was inducted into the British Interactive Media Association's Digital Hall of Fame in 2012, and in 2013 became a member of The House of Commons Speaker's Commission for Digital Democracy. In June 2015, Milner was appointed an OBE for services to digital inclusion in the Queen's Birthday Honours List.
Find Helen on Twitter: @helenmilner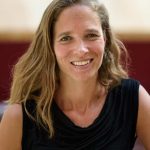 Prof Ellen Helsper, The London School of Economics and Political Science
Professor Ellen Helsper is Professor of Digital Inequalities in the Department of Media and Communications at LSE, where she also serves as Programme Director for the MSc Media and Communications (Research).
Her current research interests include the links between social and digital inequalities, mediated interpersonal communication; participatory immersive digital spaces (VR, ER), and quantitative and qualitative methodological developments in media and communications research.
She has previously worked for Microsoft research in Boston, NYU Steinhardt's department of Media, Culture and Communications, the University of Twente and the University of Oxford. Ellen consults widely for governments, the third and commercial sectors on issues to do with client and citizen engagement in increasingly digital societies. In addition, she has worked in Chile, Mexico and the US in commercial market and audience research.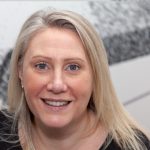 Suzanne Westlake, Head of Corporate Responsibility and Corporate Affairs, Ocado Group
Suzanne Westlake is Head of Corporate Responsibility and Corporate Affairs at Ocado Group. Ocado Group provides a technology solution to grocers around the world looking to provide consumers with best-in-market customer experience. It also owns a 50 per cent share in Ocado Retail, a joint venture with M&S in the UK, trading as Ocado.com. Suzanne is responsible for implementing Ocado Group's Corporate Responsibility Strategy, and ensures that Ocado focusses its efforts where its impact will be greatest. She is also responsible for Ocado's engagement throughout Government and Parliament.  Prior to joining Ocado in May 2014, Suzanne was CR Manager, DHL UK for 8 years and before that BAA where she was Sustainability Manager. Suzanne has a Degree and a Masters in Food & Nutrition and graduated from Warwick Business School with an MBA in 2003.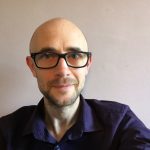 Rich Denyer-Bewick, Managing Director, Citizens Online
Rich has overall responsibility for Citizens Online's programmes of work, including digital inclusion and skills partnerships; digital leadership, culture and transformation; policy and research; and digital champion programme development.
 His key influence at Citizens Online has been in developing their award winning, whole system approach to tackling digital exclusion. The method (named "Switch") has been tried and tested in deep rural locations like the Scottish Highlands & Islands, Northern Ireland and county Gwynedd in Wales; to urban and city areas like Plymouth, Brighton & Hove and the London Borough of Brent.  
Rich has over 14 years of prior local government experience, including senior management of homelessness, rough sleeping, housing, integrated health and social care services. With 'hands on' experience in complex needs settings, his diverse background in both strategic commissioning and operations has informed his digital inclusion work.
A keen tech and systems change advocate, Rich has a deep understanding of 'what works' in real-time – off the pages of policy and research reports and bringing digital inclusion and skills to life.
Find Rich on Twitter: @TheRichDB.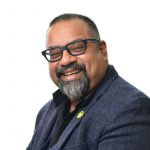 Atif Choudhury, Chief Executive of Diversity and Ability
Winner of the 2018 Global `Equality and Diversity Noon award', Atif Choudhury is an award-winning social entrepreneur, with a background in economic justice and disability inclusion projects. Focusing on the inclusion of marginalised communities, Atif has worked with a number of high profile grassroots social development projects across the UK, the Middle East and Asia. He is the co-founder and CEO of Diversity and Ability (D&A) and Zaytoun CiC (the world's first Fairtrade Palestinian olive oil cooperative), as well as serving as a trustee for the anti-poverty charity War on Want. He was a shortlisted finalist as "Entrepreneur of Excellence' for the 2019 National Diversity awards and remains a trustee of the pan-disability charity Disability Rights UK.
The change Atif would like to see in the world is one that raises the strength of inclusion through intersectional lenses. He believes in pushing for a future of inclusive change and broader equality. He is adamant that poverty, class, race, gender and culture must be part of the systems that work to welcome the diversity of thought and the hidden assets in everyone.
Find Atif on Twitter: @DandA_inclusion
Wednesday 16th September | 10:00 – 10:30
Session: UK Digital Strategy Keynote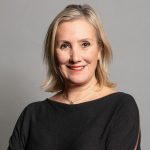 Caroline Dinenage MP – Minister of State for Digital and Culture in the Department for Digital, Culture, Media and Sport
Caroline Dinenage was appointed Minister of State for Digital and Culture in the Department for Digital, Culture, Media and Sport on 13 February 2020.
Caroline was Minister of State at the Department of Health and Social Care from 9 January 2018 to 13 February 2020 and Parliamentary Under Secretary of State at the Department for Work and Pensions from June 2017 to January 2018.
She was Parliamentary Under Secretary of State for Women, Equalities and Early Years at the Department for Education from July 2016 to June 2017.
She was elected Conservative MP for Gosport, Stubbington, Lee-on-the-Solent and Hill Head in 2010. Caroline has more than 20 years of experience as a small business owner, having established her own manufacturing company before university.
Find Caroline on Twitter: @cj_dinenage
Wednesday 16th September | 11:00 – 12:30
Session: Examining Algorithmic Transparency and How to Achieve it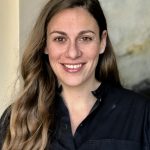 Carly Kind, Director at Ada Lovelace Institute
Carly Kind is the Director of the Ada Lovelace Institute, an independent research body and think tank with a mission to ensure data and AI work for people and society. A human rights lawyer and leading authority on the intersection of technology policy and human rights, Carly has advised industry, government and non-profit organisations on digital rights, privacy and data protection, and corporate accountability. She has worked with the European Commission, the Council of Europe, numerous UN bodies and a range of civil society organisations. She was formerly Legal Director of Privacy International, an NGO dedicated to promoting data rights and governance.
Find Carly on Twitter: @carlykind_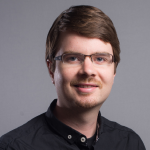 Dr Brent Mittelstadt, Senior Research Fellow and British Academy Postdoctoral Fellow at Oxford Internet Institute
Dr Brent Mittelstadt is a Senior Research Fellow and British Academy Postdoctoral Fellow in data ethics at the Oxford Internet Institute, a Turing Fellow at the Alan Turing Institute, and a member of the UK National Statistician's Data Ethics Advisory Committee. He is an ethicist focusing on data ethics, bioethics, data protection law, and governance of complex algorithmic systems. He coordinates the Governance of Emerging Technologies (GET) research programme at the OII, which investigates ethical, legal, and technical aspects of AI, machine learning, and other emerging technologies.
Find Brent on Twitter: @b_mittelstadt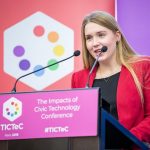 Natalia Domagala, Head of Data Ethics at the Cabinet Office
Natalia leads on data ethics policy at the Cabinet Office, Government Digital Service in the UK. She previously advised on open government and open data policies for the Department for Digital, Culture, Media and Sport in the UK, and implemented open data challenges for 360Giving. She has research experience in anthropology, gender, civic tech, and economic development. Natalia received her MSc with Distinction in Local Economic Development from The London School of Economics and Political Science and her BA in Anthropology and Media (First Class Honours) from Goldsmiths, University of London.
Find Natalia on Twitter: @NaDomagala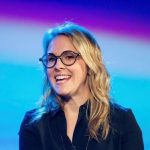 Ashley Casovan, Executive Director at AI Global
Ashley Casovan is Executive Director of AI Global, a non-profit organization focused on advancing responsible and ethical adoption of artificial intelligence. Prior to joining AI Global, Ashley worked for the Government of Canada as Director of Data and Digital. In this capacity, she led the development of the first national government AI policy. She was recently named by Apolitical as one of 100 Future Leaders: The World's Most Influential Young People in Government and has a strong reputation as a leader at the intersection of data and technology.
Find Ashley on Twitter: @AshleyCasovan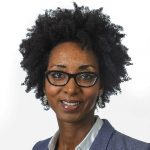 Dr Mahlet (Milly) Zimeta, Head of Public Policy at the Open Data Institute 
Dr Mahlet (Milly) Zimeta is Head of Public Policy at the Open Data Institute (ODI). The ODI was co-founded in 2012 by the inventor of the web Sir Tim Berners-Lee and artificial intelligence expert Sir Nigel Shadbolt to show the value of open data, and to advocate for the innovative use of open data to affect positive change across the globe.  The ODI is an independent, non-profit, non-partisan company that works with companies and governments to build an open, trustworthy data ecosystem, where people can make better decisions using data and manage any harmful impacts.
Before joining the ODI in September 2020, Milly was Senior Policy Advisor at the Royal Society, the independent scientific academy of the UK, where she led the Society's policy programme on Data and Digital Disruption including projects on data governance, data science skills, and privacy enhancing technologies.  Milly was previously Programme Manager at the Alan Turing Institute, Britain's national institute for data science and AI, where she managed the Turing's research partnership programmes in Health and in Finance/Economic Data Science. She has also worked at the Medical Research Council, and served on an Advisory Group at Chatham House.  She holds degrees in philosophy from Oxford, Cambridge and York (UK).
Find Milly on Twitter: @TechMilly 
Wednesday 16th September | 14:00 – 14:30
Session: Environment Keynote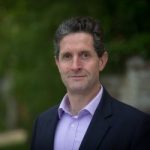 Myles Allen, Professor of Geosystem Science and Head of the Climate Dynamics Group at University of Oxford.
Myles Allen is Professor of Geosystem Science in the School of Geography and the Environment, University of Oxford and Head of the Climate Dynamics Group in the University's Department of Physics. His research focuses on how human and natural influences on climate contribute to observed climate change and risks of extreme weather and in quantifying their implications for long-range climate forecasts.
Myles has served on the UN's Intergovernmental Panel on Climate Change (IPCC) as Lead Author on 'Detection of Climate Change and Attribution of Causes' for the 3rd Assessment in 2001, as Review Editor on 'Global Climate Projections' for the 4th Assessment in 2007, and as Lead Author on 'Detection and Attribution of Climate Change: from Global to Regional' for the 5th Assessment in 2013.
He proposed the use of Probabilistic Event Attribution to quantify the contribution of human and other external influences on climate to specific individual weather events and leads the www.climateprediction.net project, using distributed computing to run the world's largest ensemble climate modelling experiments.
Wednesday 16th September | 15:00 – 16:30 
Session: The Internet and Environment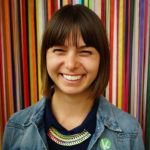 Michelle Thorne, Senior Program Officer at Mozilla Foundation
Michelle Thorne is a Senior Program Officer at the Mozilla Foundation and leads the Open Design of Trust Things (OpenDoTT) PhD program with Mozilla and the University of Dundee.
She founded Mozilla's Open Internet of Things Studio, the Mozilla Festival and Maker Party. She is currently interested in making the internet carbon-neutral. She regularly facilitates programs that advance innovation through open, collaborative practices and advocate for equality through digital empowerment and peer learning.
Together with Peter Bihr, she co-authored the book Understanding the Connected Home, and exhibited in The Good Home Project.
Find Michelle on Twitter: @thornet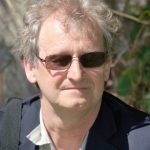 David Souter, Managing Director at ICT Development Associates
David Souter is Managing Director of ICT Development Associates, which he founded in 2002. This provides expertise at the interface between the Information Society and public policy, particularly concerning development, environment, governance and rights. He has worked for many years with UN agencies including ITU, UNESCO, UNCTAD, CSTD and DESA, as well as with the World Bank and other international organisations. He was lead author of the five- and ten-year reviews of WSIS outcomes prepared by CSTD for the UN General Assembly, and a visiting Professor in Communications Management at the University of Strathclyde from 2000 to 2012, senior visiting fellow in media and communications at the London School of Economics from 2009 to 2015, and chief executive of the Commonwealth Telecommunications Organisation from 1995 to 2003. His weekly blog, 'Inside the Information Society' is published by the Association for Progressive Communications.
Find David on Twitter: @DSouter_ictDA

 
Daniel Zeichner MP, Climate Change APPG
Daniel Zeichner is the Climate Change APPG. He is currently Vice Chair of the All-Party Climate Change Group. Prior to entering Parliament, he worked for trade union UNISON and as a computer programmer for Cambridgeshire County Council, Philips and Perkins Engines. He is an active member of Labour's environmental group on the National Executive and has worked closely with trade unions to argue for a shift to a greener tax policy. He is he is also a member of the Executive Committee of the Socialist Environment and Resources Association (SERA).
Find Daniel on Twitter: @DanielZeichner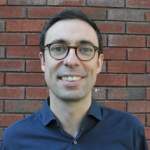 Ugo Vallauri, Co-founder and Policy Lead at Restart Project
Ugo Vallauri is Co-founder and Policy Lead of The Restart Project, a London-based charity fixing our relationship with electronics. By encouraging people to use their electronics longer and collecting and sharing data from community repair initiatives globally on recurrent barriers to repair, Restart pushes for legislation for the Right to repair in the UK and across Europe.
Their "Restart Parties" community events, where volunteer repair coaches help the public find and repair faults in all kinds of small electrical and electronic devices, are currently on hold during the pandemic, yet Restart engages with a thriving community of groups in the UK and globally sharing knowledge and repair tips to prevent unnecessary waste.
The Restart Project is one of the founders of the European Right to Repair Campaign (https://repair.eu), a coalition pushing for the universal right to repair, meaning legislation at national and European level requiring manufacturers of all electrical and electronic products to design for repairability, while providing access to independent repairers and the general public to repair manuals, spare parts and long-term software and security updates.
Find Ugo on Twitter: @ugomatic 
Thursday 17th September | 10:00 – 10:30  
Session: An address on the current state of the Internet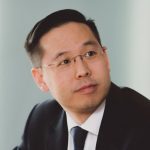 Yih-Choung Teh, Group Director, Strategy and Research at Ofcom
Yih-Choung Teh is Group Director, Strategy and Research at Ofcom, and also has interim responsibility for Ofcom's Technology Group. The Strategy and Research Group's role is to ensure that Ofcom has a deep understanding of consumers' use of communications services through research and analysis of industry trends, and to develop insight which informs Ofcom's overarching strategy. He has previously been a Director in Ofcom's Competition Group, working on issues including Ofcom's strategy to encourage investment in telecoms infrastructure, and overseeing Ofcom's broadcasting and media competition programme. Before joining Ofcom, Yih-Choung worked for a strategy consultancy in the telecoms sector, providing policy and strategy advice to public and private sector clients globally. Prior to that he held an academic research post in the University of Oxford.
Thursday 17th September | 11:00 – 12:30
Session: The role of the Internet in mitigating the economic impact of Covid-19 and fuelling the recovery in the UK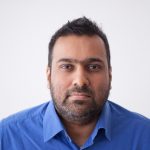 Gus Hosein, Executive Director at Privacy International
Gus Hosein is the executive director of Privacy International, a London-based global technology and rights non-profit. Of relevance to this panel, he led advocacy around internet policy in the 1990s and post-9/11 environment, tracking the Silicon Valley in the 2000s, and his organisation led work on global data protection laws, funding for surveillance, and responding to governments' and industry's response to Covid-19.
Find Gus on Twitter: @GusHosein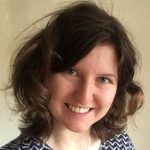 Ellen Judson, Researcher in the Digital Research team (CASM) at Demos
Ellen Judson is a researcher in the digital research team (CASM) at Demos. Her work focuses on how we can reduce online harms and promote user rights. Recently, she has worked on projects looking at political and gendered disinformation campaigns online, and on rethinking the concepts of anonymity and privacy for a better internet. She has also been working to examine how the Covid-19 crisis has changed people's relationship with technology and the internet. She is particularly interested in how online speech is weaponised for political ends. Prior to joining Demos, she worked in campaigns for civilian protection in conflict zones, and in research and policy on mass atrocity prevention. She holds an MA from UCL in Legal and Political Theory and a BA from the University of Cambridge in Philosophy.
Find Ellen on Twitter: @ellenejudson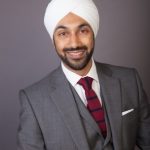 Kulveer Ranger, Global Head Strategy & Communications, Financial Services & Insurance at Atos
Kulveer Ranger is Global Head Strategy & Communications, Financial Services & Insurance at Atos and is a member of the Atos UK&I Executive Board. He is responsible for alignment between UK&I business strategy and corporate communications. He is Deputy President for Economic Productivity and a board member of techUK and sits on the SmarterUK Cities and Communities Board.
He spent a decade in management consultancy before leading the Mayor of London's Transport, Environment and Digital Strategy Policy divisions between 2008-12, and was on the board of Transport for London. Kulveer has also been a member of a variety of boards including London 2012 Olympic Transport and Bristol 2015. He was also Chairman of the Digital City Exchange Advisory Board at Imperial College Business School from 2012-18.
Find Kulveer on Twitter: @KulveerRanger 

Chi Onwurah MP, Shadow Science, Research and Digital Minister
Chi Onwurah is the MP for Newcastle Upon Tyne Central. She has a strong interest in technology aside from her shadow ministerial portfolio – prior to entering Parliament, she was Head of International Technology Strategy for Ofcom. She began her career as an engineer in the UK, France, the US, Nigeria and Denmark; her expertise was in "building out infrastructure in new markets and standardising wholesale Ethernet access". As an MP, she has campaigned to make ICT and engineering more accessible to all, particularly girls, and to bring engineering and ICT jobs to the North East. She has also called for increased investment in new technologies to tackle climate change and has warned about the risks of digital exclusion. She is a Director of the Foundation for Science & Technology and holds an MBA from Manchester Business School.
Find Chi on Twitter: @ChiOnwurah 
Find out more information about the UK IGF 2020 event.