Speakers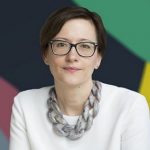 Eleanor Bradley, MD Registry & Public Benefit, Nominet
Executive Director & MD, Registry & Public Benefit, Eleanor is responsible for running Nominet's world-leading registry operations, from the .UK domain name family to tailored services for organisations seeking to create or manage their own homes online.
A passionate advocate for the role technology can play to transform lives, Eleanor oversees an ambitious public benefit programme to help one million young people tackle the challenges of growing up in a digital world. She has a wealth of experience managing business growth, leading teams in customer support, data analytics, marketing, finance, HR, and stakeholder engagement.
Eleanor is a regular participant at ICANN,  a member of the UK Government's Digital Skills Partnership Board, and is part of the BITC Emergency Resilience Leadership Team. She is a non-executive director of Carers UK.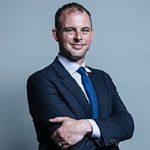 Matt Warman MP – Parliamentary Under-Secretary of State for Digital and Broadband
Conservative MP and former tech journalist Matt Warman has stated that improving telecommunications infrastructure is one of his key policy priorities. He was made Parliamentary Under Secretary of State at the Department for Digital, Culture, Media and Sport in July 2019 by Boris Johnson, with responsibility for Digital Policy.
He was appointed PPS to Culture Secretary Karen Bradley in June 2017 and continued in the role when she moved to the Northern Ireland Office in January 2018.
Making his maiden Commons speech, Warman said: " I hope that I can continue to make the case for every aspect of technology improving every aspect of government. I hope that we will see a world where we have more activists than clicktivists".
He has spoken about the importance of ensuring the whole country is connected to superfast broadband, has emphasised its importance in the context of international competition for trade, and has specifically suggested digitisation for the education and health sectors.
Warman has acted as Chair of the APPG on Broadband and Digital Communication, Co-Chair of the Parliamentary Internet, Communications and Technology Forum and Vice-Chair of the APPG on Data Analytics. Additionally, Mr Warman has served as Vice-President of the Conservative Technology Forum.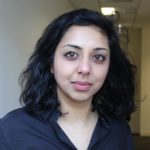 Sheetal Kumar, Programme Lead at Global Partners
Sheetal works as a Programme Lead at Global Partners, where she provides strategic oversight for Global Partners global cybersecurity capacity building programme. This supports civil society organisations across the global South to protect and promote human rights in cybersecurity and cybercrime-related discussions. As part of her role, she also facilitates civil society engagement in key relevant forums, including the UN, through research, facilitation and coordination support.
Sheetal holds an MSc in Media, Communications and Development from the London School of Economics and an MA in International Relations with French from the University of St Andrews. Her specialist areas of study included global internet and communications policy, the evolution of the internet, communication for development, media in the global South and, more broadly, theories relating to power, media and communications and technology.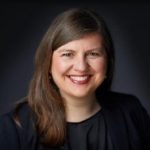 Stacie Hoffman, Oxford Information Labs
Stacie advises industry, government and policy makers globally on the intersection of technology and governance. She works on a range of issues including cyber security, data protection, emerging technologies (5G, AI), technical standards development (IoT, Smart Cities), and the Internet addressing (DNS) ecosystem. She has substantial experience in risk assessment, strategy development, research, data analysis and writing. This includes developing security architectures and teaching master classes. In addition, Stacie is an experienced speaker, moderator, and commentator on cyber issues, including for broadcast news. She is a CESG certified Cyber Security/Information Assurance Auditor Practitioner and holds a certificate in ISO/IEC 27001 Information Security Management Principles.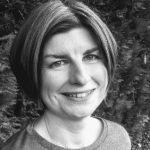 Maeve Walsh, Associate at Carnegie UK Trust
Maeve Walsh is an experienced policymaker who has worked in the UK Government and not-for-profit sector. During a 17-year career in Whitehall, she held senior roles in central Departments including Cabinet Office, No10, the Department of Health and the Department for Digital, Culture, Media and Sport, where she led the team responsible for delivering the UK Digital Strategy. Since then, she has worked as a consultant with a variety of organisations on digital and data policy and has been a Carnegie Trust Associate for over a year, working on their project on reducing harm in social media through a statutory duty of care.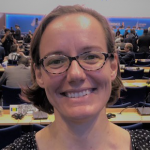 Dominique Lazanski, Last Press Label
Dominique Lazanski is a London-based digital policy and strategy consultant and is the Director of her own company, Last Press Label. She is currently a consultant with the UK's Department for Digital, Culture, Media and Sport and other mobile-related companies. She was formerly the Director for Public Policy and Institutional Relations for the GSM Association and worked on cybersecurity policy and internet governance coordination with the UN, OECD, WTO and others.
Since September 2013, Dominique led the members' ITU and Internet Governance Task Force, which includes planning and preparations for key ITU-T meetings and study groups as well as Internet governance meetings. She was on the executive multistakeholder committee for NetMundial in April 2014 and just finished her three-year appointment to the multistakeholder advisory group of the Internet Governance Forum.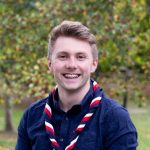 Gareth Jones, Trustee at The Scouts
Gareth is currently completing a Master's in Design Engineering at the Dyson School of Design Engineering, Imperial College London. Outside of work Gareth is a keen volunteer with The Scouts, the largest co-educational youth organisation in the UK, with over 640,000 members. During his time as an adult volunteer with the movement he has taken on a number of roles. Some of these roles include Area Commissioner, where at the age of 20 he was the manager for the County Ceredigion in West Wales. More recently in 2018, Gareth was elected as a Trustee for The Scouts; where he has provided strategic input across the association's digital five-year strategy and the overall Skills for Life Strategy. Providing digital experiences for young people and adult volunteers is a core part of the Scouts' initiatives. Gareth is currently working with the Scouts digital team to cross his industry and academic experience with his voluntary experience to support the delivery and output of the movement's digital strategy.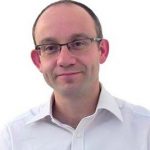 Adam Micklethwaite, Good Things Foundation
Adam Micklethwaite is Director of Digital Social Inclusion at Good Things Foundation, a UK charity helping people lead better lives through digital. With responsibility for the Foundation's UK programmes, Adam builds ambitious and innovative partnerships with Government, philanthropy and the private sector to address society's biggest challenges. These include Future Digital Inclusion, funded by the UK Department for Education, which has supported 1.2 million people over 5 years to learn basic digital skills in community settings; and partnerships with Google.org and the J.P. Morgan Chase Foundation. Prior to joining Good Things, Adam held a number of senior roles in the UK Government, establishing the National Careers Service and launching the first system of student loans in UK Further Education.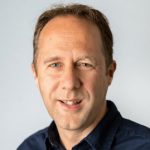 Adrian Lovett, CEO and President of World Wide Web Foundation
Adrian is the Web Foundation's President & CEO. He works with the founders, board and 30-strong staff team in twelve countries to deliver the mission and strategy of the Foundation. His 20-year career in international development and advocacy has focused on delivering policy change on complex global issues in the Global South, North America and Europe. Prior to joining the Web Foundation, Adrian was the interim CEO of ONE, the campaigning and advocacy organisation co-founded by U2's Bono to help end extreme poverty. He previously led ONE's Europe division as its Executive Director.
Adrian played a key leadership role in successful campaigns such as Make Poverty History and the Jubilee 2000 campaign to cancel the debts of developing countries. He has also held senior roles at the likes of Oxfam and Save the Children. Adrian currently serves as a commissioner on the United Nations Broadband Commission and co-chair of the World Economic Forum Global Internet of Things Council.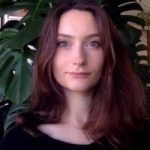 Antonia Bayly, Online Safety Policy at the Department for Digital, Culture, Media and Sport
Antonia leads on Safety by Design for DCMS; the government committed in the Online Harms White Paper, published in April, to developing a safety by design framework. Antonia worked on the government's online harms white paper, the review of content liability, and digital trade. Previous to joining the civil service Antonia worked for a number of startups and scale-ups with a focus on expansion strategy.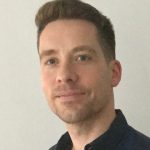 Simon Staffell, Head of Global Public Affairs, Nominet
Simon Staffell is head of global public affairs at Nominet, where he represents the company's mission to use technology to improve connectivity, security and inclusivity. He was previously a civil servant and diplomat, serving in the Washington DC, Cairo and a number of roles in Whitehall. He holds a PhD in politics and has specialised in international diplomacy, national security, counter-terrorism, cybersecurity and the Middle East. He was previously an adjunct Professor at Georgetown University's Department of Foreign Service.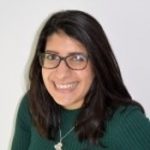 Vinous Ali, Associate Director of Policy, techUK
Vinous oversees techUK's work developing and delivering on policies to make the UK the best place to start and scale tech businesses as well as examining longer term issues such as the future of work.
She is currently undertaking a fellowship at Cambridge University's Centre for Science looking at the impact of the future of work on the economy and society.
Prior to joining techUK Vinous was an Adviser on Home Affairs and Justice for the Liberal Democrats and previously worked in European Union delegations in Morocco and Thailand where she explored issues such as Human Rights and Democratisation.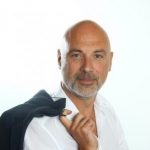 Frédéric Donck, Director of the ISOC European Bureau
Frédéric is the Regional Bureau Director for Europe at the Internet Society (ISOC). He is an experienced negotiator and advocate in the telecommunications and Internet industry. His work focuses on bridging the interests of the public and private sector, in order to negotiate policy solutions to the benefit of all parties. Over the last eight years, Frédéric has been an adviser to corporate executives and boards in the telecommunications sector. He has designed overall public and institutional policy, as well as corporate reputation campaigns for major listed companies, including several large electronic communications companies.
Frédéric worked for ten years in international public policy at the European Commission, where he developed and advocated for numerous European policies and decisions in the e-communications sector. Here, he also contributed to the launching and management of European-wide projects in the advanced television broadcasting and information and communications technology sectors. He is also a former member of the Executive Board of the European Association of Telecom Operators (ETNO). He studied Law at the Catholic University of Louvain-La-Neuve, and the State University of Ghent.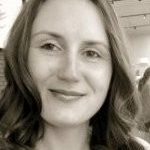 Lindsay Taylor, BEIS
Lindsay Taylor is a Behavioural Economist by background, now helping Government to anticipate and prepare for the rapid development of new and emerging innovation. She is currently at the Better Regulation Executive leading the establishment of a new organisation, the Regulatory Horizons Council, which will advise government on areas of regulatory reform to support the rapid and safe introduction of technological innovations. Lindsay's previous roles include leading on emerging technologies and futures at the Royal Society, the UK's national academy of sciences, Principal Behavioural Insights Researcher at Which? the consumers association, and trade and finance policy at the Government Office for Science where she worked on the report which recommended the setup of the FCA's fintech sandbox.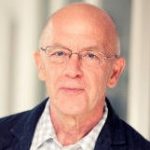 Andrew Puddephat OBE, Chair of the Internet Watch Foundation
Andrew Puddephat OBE is Chair of the Internet Watch Foundation. He has worked to promote human rights for twenty years, with specific expertise in freedom of expression and access to information, transparency, and the role of media and digital communications in promoting human rights.
Andrew is a regular public speaker on internet public policy issues and delivered training programmes to the EU on how the study of political economy can be applied to the field. He has worked with experts and governance from across the world, from Latin America to Africa. His recent papers included policy paper for UNESCO in Latin America on using social media during elections, and a paper examining China's impact on the global internet.
Andrew's other roles include chairing the Danish-based NGO International Media Support and serving on the board of both the Sigrid Rausing Trust and the European Council for Foreign Relations. He is an entrepreneur, founding two social enterprises: Adapt and Global Partners Digital. He remains the Chair of the latter, where he leads the secretariat for the inter-governmental Freedom Online Coalition.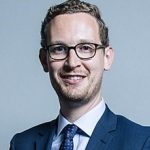 Darren Jones MP, Co-Chair of The Parliamentary Internet, Communications and Technology Forum
Darren Jones has been the Labour member of Parliament for Bristol North West since 2017. He is the Vice Chair of the APPG for Consumer Protection and serves as an Officer on the APPGs for Corporate Governance and Entrepreneurship. He is also a member of the APPG on Artificial Intelligence and is director of Labour Digital, a digital technology group within the Labour Party.
Darren began his career in technology as a telecommunications and technology solicitor at Bond Dickinson LLP. Whilst working there, he developed an interest in leading EU legislative projects with communications companies, and the EU review of consumer rights' law.  He holds a degree in Human Bioscience from Plymouth University.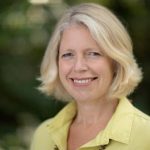 Victoria Nash, Deputy Director, Associate Professor and Senior Policy Fellow at the Oxford Internet Institute
Victoria Nash is the Deputy Director, an Associate Professor, and Senior Policy Fellow at the Oxford Internet Institute (OII). As a Senior Policy Fellow, she is responsible for connecting OII research with policy and practice. Her research interests concern policy implications of evidence characterising children's use of Internet technologies. Victoria's recent projects have included an analysis of age verification policies as a tool for balancing the interests of children and adults online, and a review of the risks and harms faced by children online. She is currently finishing a research project examining the concept of the 'algorithmic child' and the data risks posed to children by connected toys and the Internet of Things.
Victoria holds several digital policy advisory roles, including membership of the UK Council on Internet Safety (UKCIS) Evidence Group, and serves on the Advisory Board of COADEC. Amongst others, her publications include "Internet Filtering Technology and Aversive Online Experience in Adolescents" (with Andrew K. Pryzyblski, 2017) and "Evidence on the Extent of Harms Experienced by Children as a Result of Online Risks: Implications for Policy and Research" (with Vera Slavtcheva-Petkova).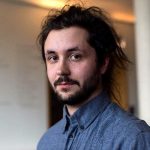 Alex Krasodomski-Jones, Director of the Centre for the Analysis of Social Media, Demos
Alex is director of the Centre for the Analysis of Social Media (CASM) at Demos, where he leads work on digital political extremism, information environments, disinformation and machine-enabled decision-making. He manages CASM's visual analytics capability, and provides written and televised comment for the BBC, CNN, the Spectator, the Huffington Post and other outlets. Prior to joining CASM, Alex worked at Accenture Digital in visual analytics.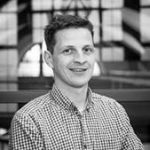 David Hunter, Head of Special Projects at Crisp