Meet our Speakers
UK Internet Governance Forum Meeting 2023 | Tuesday 11th July
Session: Welcome and Opening of the UK IGF | 09:00 – 09:15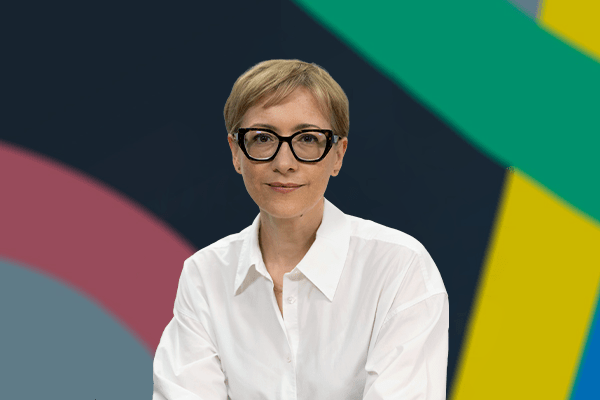 Ellie Bradley
MD Registry & Public Benefit, Nominet
As Managing Director, Registry and Social Impact at Nominet, Ellie leads the teams responsible for the .UK registry of over 11m domain names and its registry services business. Nominet is a public benefit company and through its social impact programmes is committed to improving people's lives through technology, this includes a flagship digital skills and social mobility programme in partnership with the Institute of Coding, ClickStart. She has over 20 years' experience in the internet industry.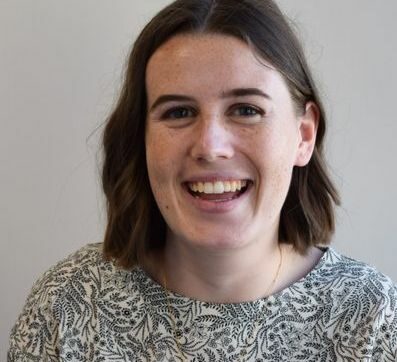 Alice Campbell
Public Affairs Manager, techUK
As Public Affairs Manager, Alice supports techUK's strategic engagement with Westminster, Whitehall and beyond. She regularly works to engage with ministers, members of the UK's parliaments and senior civil servants on techUK's work advocating for the role of technology in the UK's economy as well as wider society.
Alice joined techUK in 2022. She has experience working at both a political monitoring company, leading on the tech, media and telecoms portfolio there, and also as an account manager in a Westminster-based public affairs agency. She has a degree from the University of Sheffield in Politics and Philosophy.
Session: Keynote: TechUK Tech Plan: How the next Government can use Technology to Build a Better Britain | 09:15 – 10:05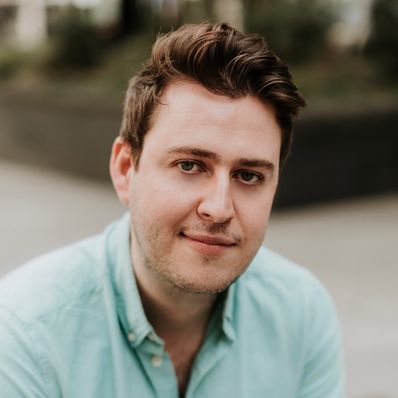 Neil Ross
Associate Director (Policy), at techUK
As Associate Director for Policy Neil leads on techUK's policy development in the UK. In this role he regularly works with UK and Devolved Government Ministers, senior civil servants and members of the UK's Parliaments with the aim of helping to make the UK the best place to start, scale and develop a tech business.
Neil joined techUK in 2019 to lead on techUK's input into the UK-EU Brexit trade deal negotiations. He acts as a spokesperson for techUK in the media and at Parliamentary Committees. Neil was listed by the Politico newspaper as one of the 20 people who matter in UK tech.
Session: Data Protection in an AI-Driven World | 10:05 – 11:05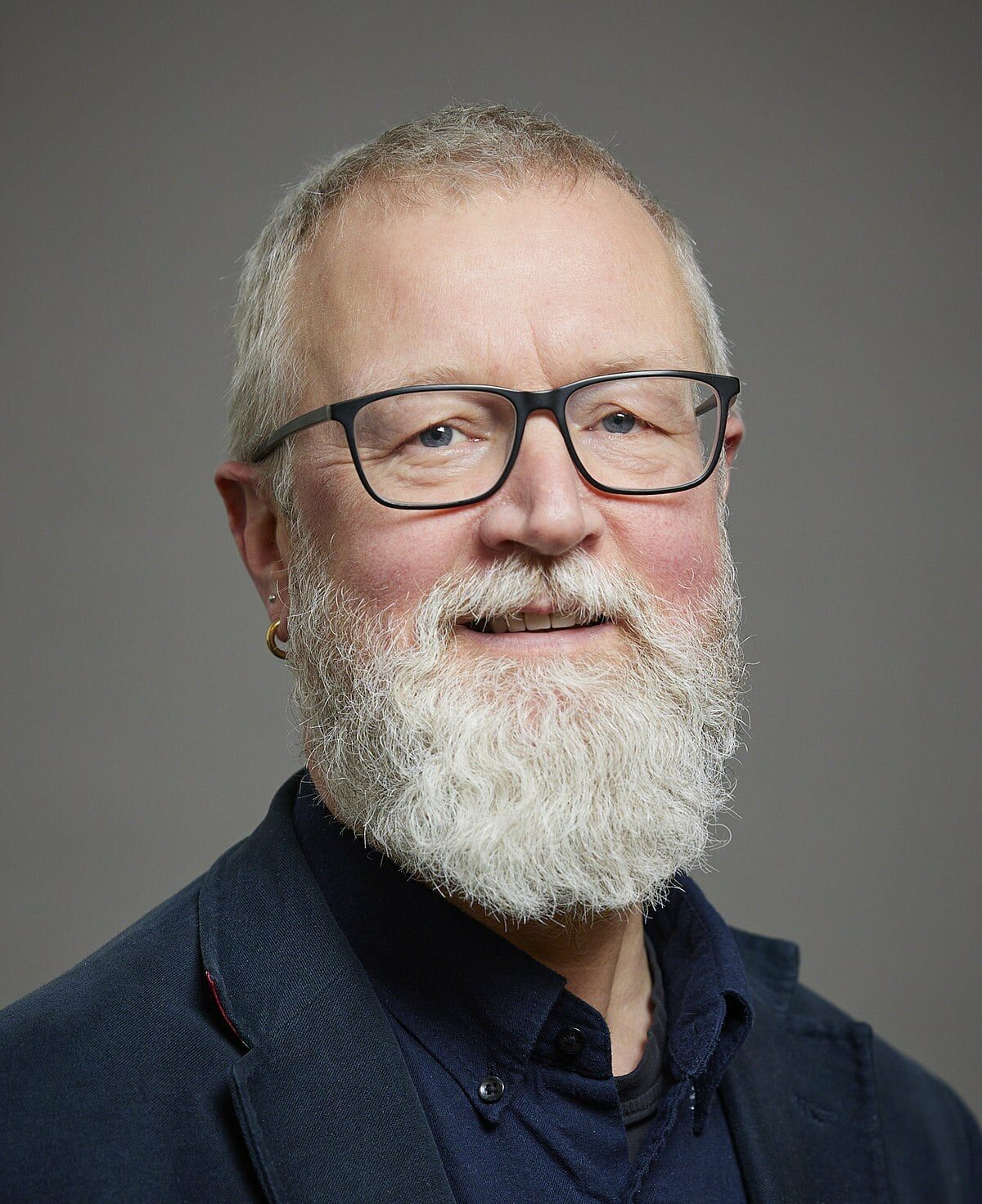 Lord Allan (Chair)
Member of the House of Lords and Former Director of Policy at Facebook
Lord Allan of Hallam was the Liberal Democrat Member of Parliament for Sheffield Hallam from 1997 to 2005 before being appointed to the House of Lords in 2010 where he now serves as the Liberal Democrat Lords Spokesperson for Health. He joined Facebook in June 2009 to lead the company's public policy work in Europe. Prior to this he was Head of Government Affairs at Cisco Systems UK. Lord Allan is interested in a range of technology related subjects, particularly the development of e-democracy and e-government.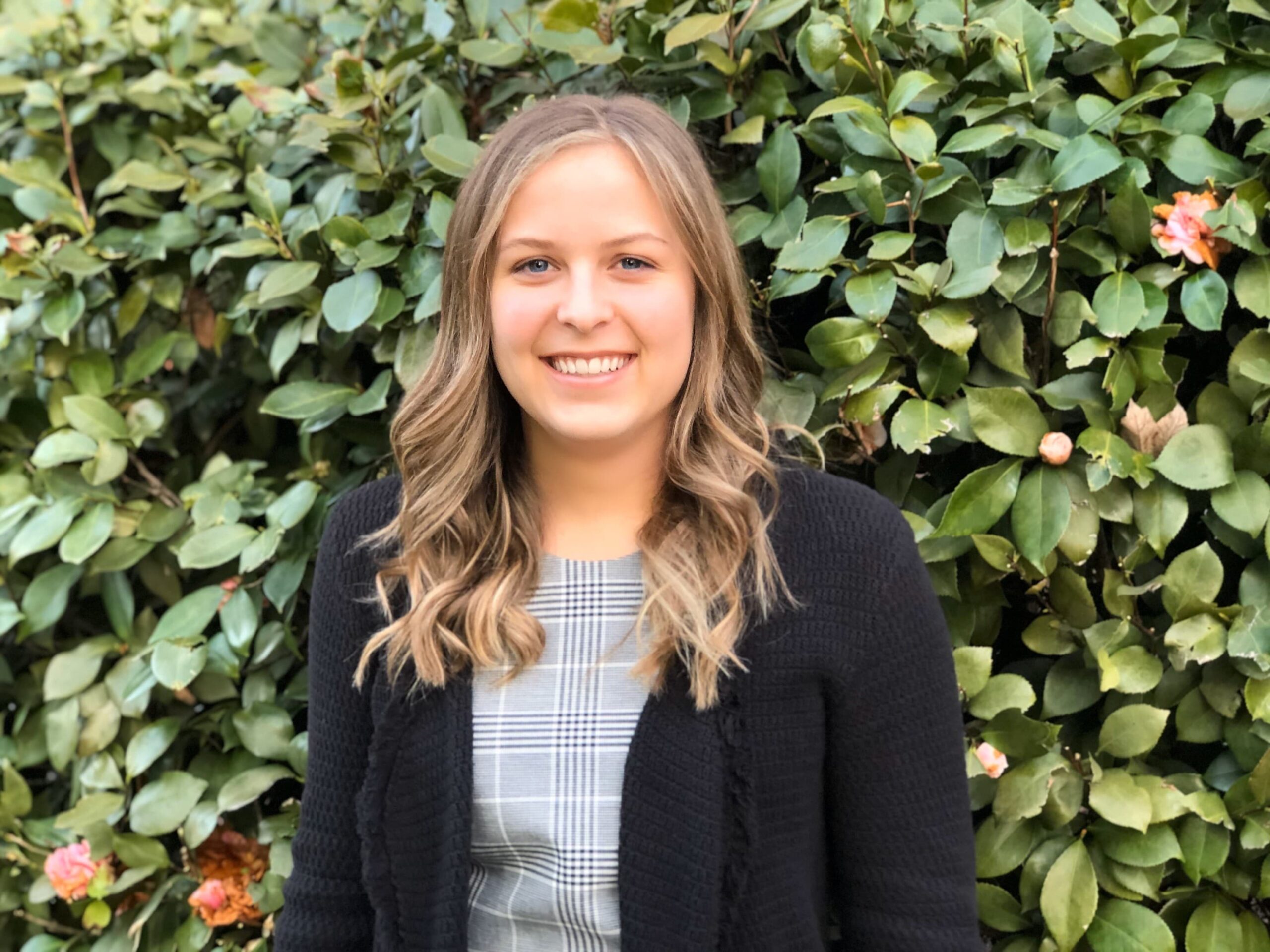 Abigail Burke
Policy Manager, Data Protection at the Open Rights Group
Abby Burke is currently a policy analyst focused on data rights and privacy at Open Rights Group, a UK-based NGO focused on human rights and technology policy. She holds a Master's degree in Social Science of the Internet from the University of Oxford and a Bachelor's degree in Economics and International Affairs from Georgia Tech. She is originally from Atlanta and previously worked in the US politics and policy space with stints at the Carter Center, US Congress, and the US Department of State.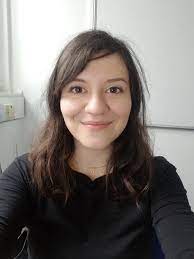 Dr Ana-Maria Cretu
PhD Candidate, Computational Privacy Group, Imperial College London
Ana-Maria is a final year PhD candidate in the Computational Privacy Group at Imperial College London. Her research lies at the intersection between machine learning, privacy and security. Ana-Maria studies privacy and security vulnerabilities in data processing technologies: machine learning models, query-based systems and perceptual hashing-based client-side scanning, through the lens of automated attacks. Her research can inform the design of principled countermeasures allowing to prevent them and use data safely.
Georgia Osborn
Senior Research Analyst at Oxford Information Labs and Research Community Manager at the DNS Research Federation
She has 5+ years of experience previously working within counterterrorism and law enforcement, intelligence analysis, investigations, and policy analysis. Her previous roles include working in London's Metropolitan Police Counterterrorism Command, and in an international law firm. She has a Master's degree in International Studies and Diplomacy from SOAS University of London. As well as managing the Research Community for the DNS Research Federation, Georgia produces research on emerging technologies such as Blockchain, AI and Quantum as well as digital policy and regulations.
Session: Cybersecurity and the Governance of Cyberspace During Times of Geopolitical Instability | 11:20 – 12:20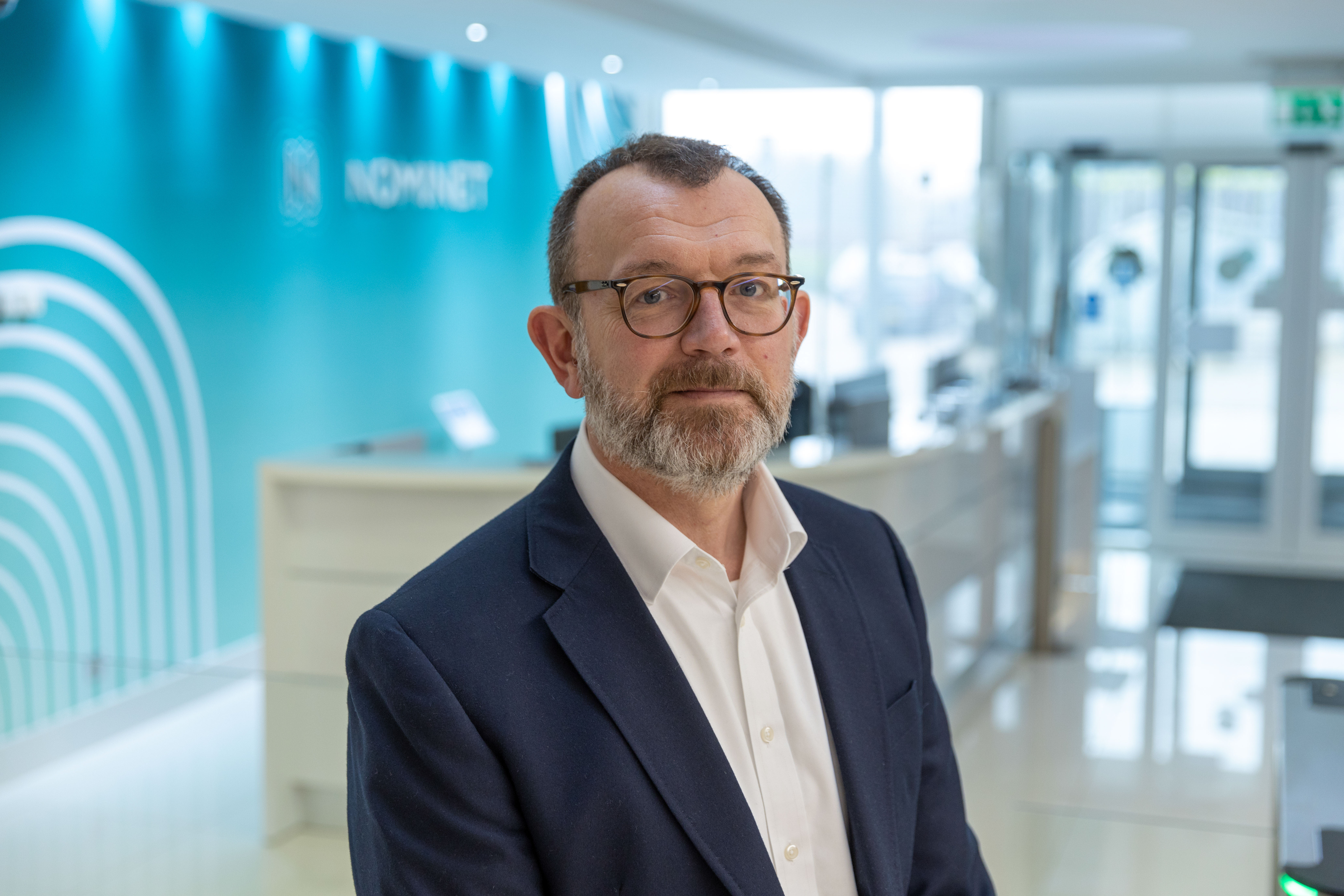 David Carroll (Chair)
Managing Director of Nominet Cyber
A security practitioner for over 25 years, David has experience in both military and commercial roles. He began his career in the British Army. David is Managing Director of Nominet Cyber, who deliver Protective DNS solutions for the National Cyber Security Centre (NCSC) and Australian Cyber Security Centre (ACSC). Protective DNS solutions are designed to protect public sectors at scale, enabling governments to have visibility to deliver national situational awareness.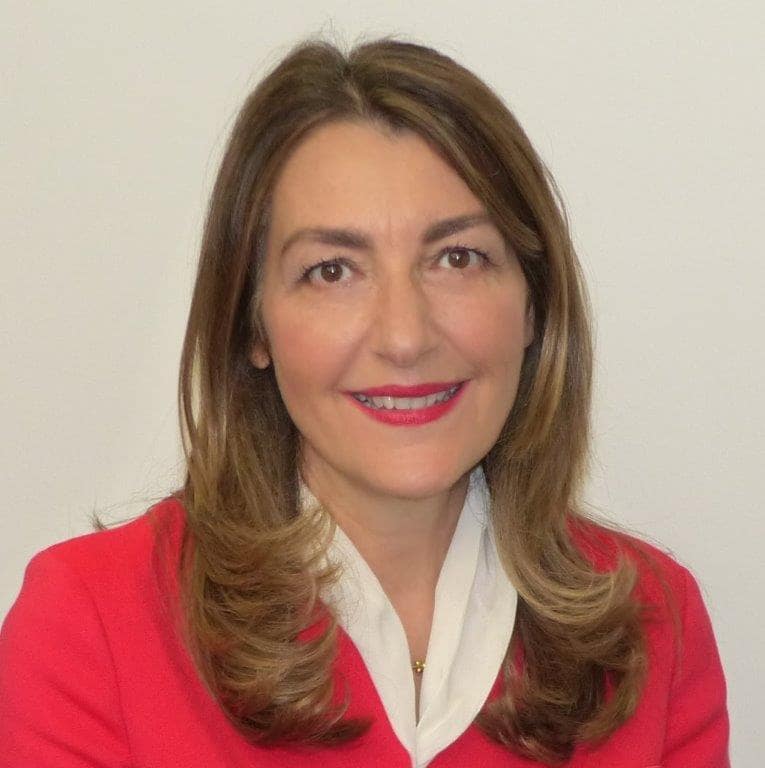 Bojana Bellamy
President, Centre for Information Policy Leadership
Bojana is the President of Hunton Andrews Kurth' Centre for Information Policy Leadership (CIPL), a preeminent global privacy and data policy think tank in London, Washington, DC, and Brussels. Bojana works with global business and technology leaders, regulators, policy and law makers to shape global data policy and practice and develop thought leadership and best practices for privacy and responsible data use. In 2019 Bojana received the IAPP Vanguard Award, which recognizes privacy professionals for outstanding leadership, knowledge and creativity. With over 25 years of experience in privacy and data policy and compliance, including former global privacy head at Accenture for 12 years, she sits on several industry and regulatory advisory boards and panels.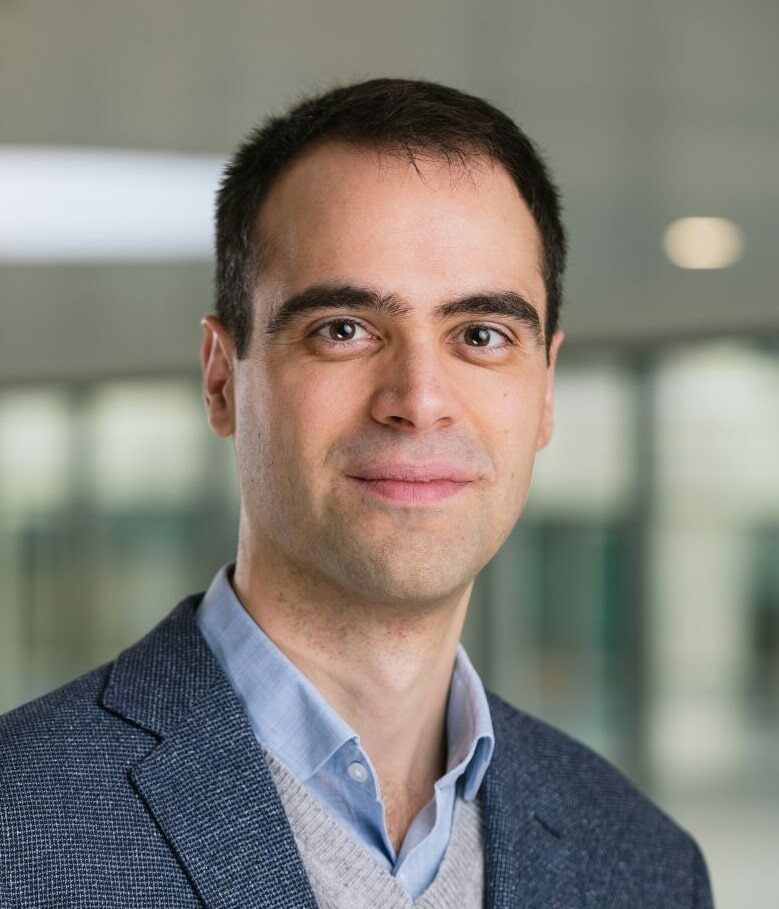 James Shires
Senior Research Fellow in Cyber Policy at Chatham House
Session: Keynote Speech: Building the Evidence Base for Online Safety | 13:05 – 13:35
Ian Macrae
Director of Market Intelligence at Ofcom
Ofcom has been gearing up for the last couple of years to take on the role as the UK's online safety regulator, with the much-delayed Online Safety Bill now set to be enacted in the autumn
A key aspect of these preparations has been building the evidence base to understand the landscape of online safety – the harms that adults and children are exposed to and their impact, the risk factors associated with services and the safety measures that can be used.
Ian Macrae is Director of Market Intelligence at Ofcom and his team, the Research & Intelligence team, has been responsible for building much of the evidence base that will underpin the OS regime, including the Codes of Practice on illegal harms and protection of children, and risk assessment guidance.
Session: Avoiding Internet Fragmentation and Creating a Shared Digital Future | 13:40 – 14:40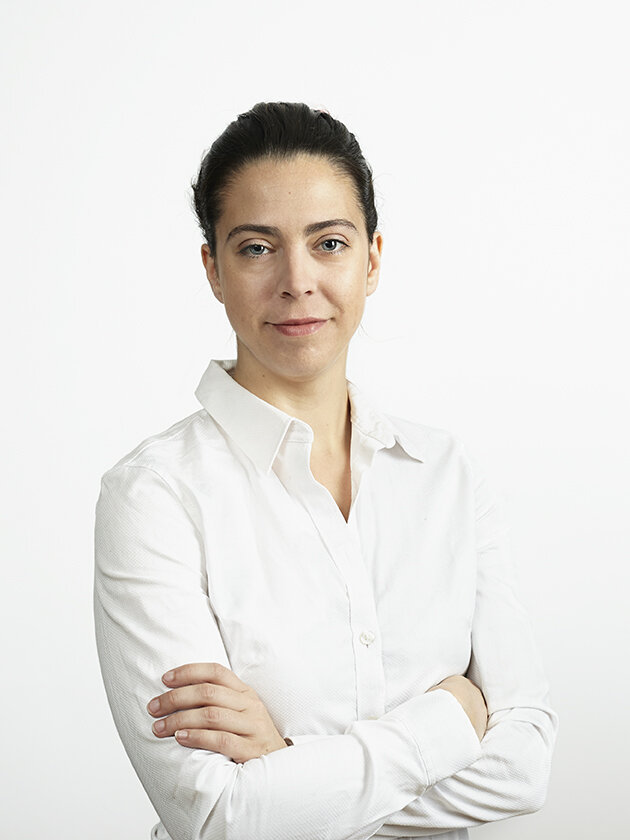 Casey Calista (Chair)
Industry Chair & Labour Digital Executive Committee Member 23/24
Casey is a public affairs and PR consultant with expertise in the tech sector.
She grew PICTFOR, the APPG on tech, into the the largest and most active group of it's kind having managed the secretariat for four years. Prior to this, she managed a digital start-up which brought together some of the UK's most well-read political blogs. She has run successful campaigns in the UK, US and Cameroon including a role supporting the 2012 Obama re-election campaign.
She is also an advisor to Glitch – a nonprofit organisation who campaign for policy change which reinforces positive digital citizenship. Recognised for the impact of her work, she was named on PolicyMogul's top ten list of Women in Public Affairs in 2019 and appeared on ComputerWeekly's 2019 list of Most Influential Women in UK Tech.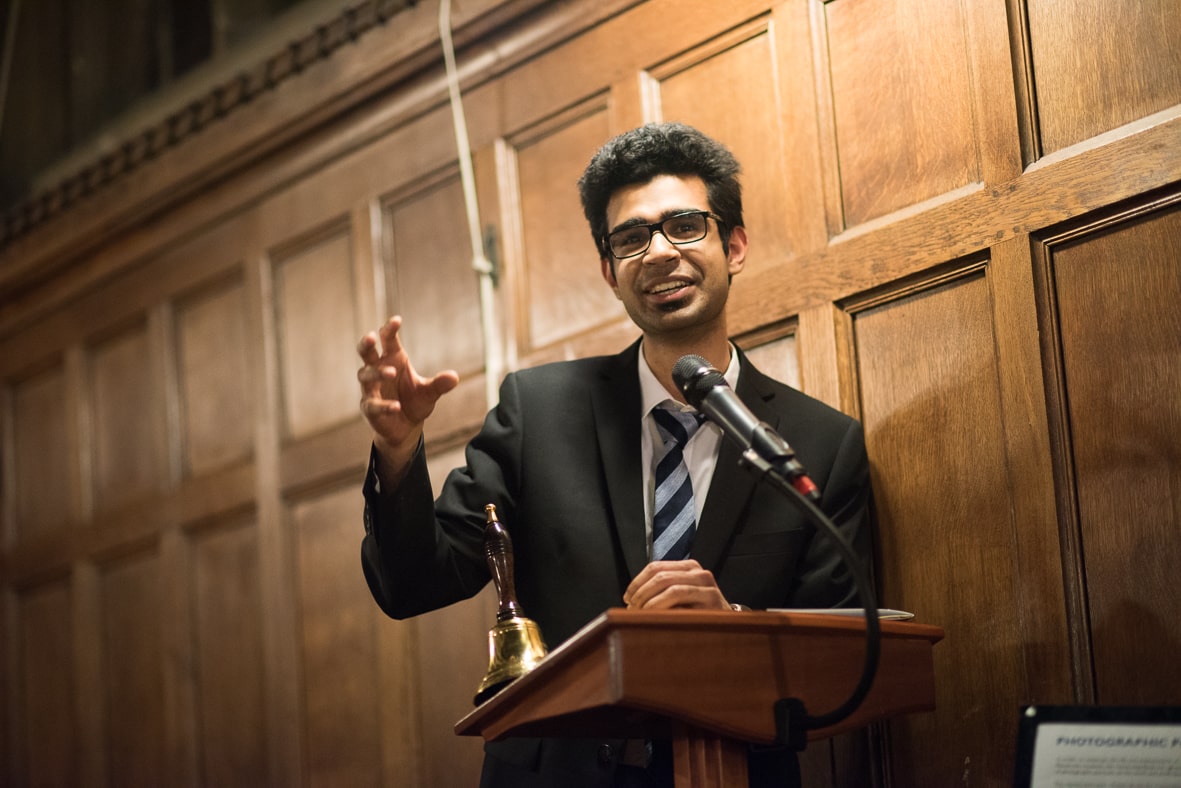 Izaan Khan
Data Protection Analyst, NOW: Pensions
Izaan is a data protection analyst at NOW: Pensions and is a subcommittee member of the Internet Society's Youth Standing Group (ISOC YSG). He graduated with a law degree from the London School of Economics, where he completed his dissertation on the application of the General Data Protection Regulation to decentralised technologies like public blockchains. He was called to the Bar of England & Wales in July 2022.
Izaan is also a former ISOC Youth Ambassador to the United Nations Internet Governance Forum (UN IGF), and current YOUthDIG Fellow for the European Dialogue on Internet Governance. He has been involved in the UN IGF's intersessional activities through the Policy Network on Internet Fragmentation, where he is a member of the Working Group on User Experience Fragmentation.
He is also deeply passionate about digital rights and bringing youth voices to internet governance processes, most recently as a contributor and editor of the ISOC YSG's Position Paper on the Global Digital Compact, which was submitted as part of a consultation to the UN Office of the Secretary-General's Envoy on Technology.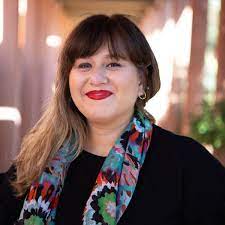 Bruna Martins dos Santos
Global Campaigns Manager at Digital Action
Bruna Santos is a digital rights activist and an Independent Consultant on Global Internet Governance, Intermediary Liability, Data Protection and Digital Rights. Bruna has actively participated in the discussions that led to the approval of the Marco Civil da Internet and the Brazilian Personal Data Protection Law.
Till Sommer
Head of Policy, Internet Services Providers' Association (ISPA UK)
Till has been involved in online and internet policy for more than a decade and currently acts as the Head of Policy for ISPA, where he focuses on representing the UK internet industry's voice to inform policy and public perception. To that end, Till has given evidence to parliamentary committees and regularly engages with the government and the media.
Alongside his work for ISPA, Till is a Vice President at Clarity Global, a digital marketing and communications company. In this role, he focuses on developing and executing public affairs strategies that are grounded in policy analysis. He loves making sense of complex processes, policy problems and communication challenges and strives to deliver campaigns that have a real impact.
Till's cat was named after Erskine May which tells you something about his passion for political process and procedure, but you can also find him riding one of his many track bikes at Herne Hill Velodrome.
Session: Gender and the Internet: A Source of Division or Community? | 14:45 – 15:45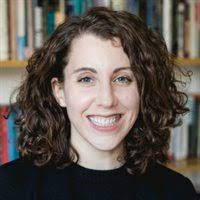 Professor Katharine Millar (Chair)
Assistant Professor of International Relations and the London School of Economics
Dr. Katharine Millar is an Assistant Professor of International Relations in the Department of International Relations at the London School of Economics. Her research examines the relationship between gender, sexuality, politics, and violence. Her current research examines gender and cybersecurity; gender, race, militarism, and contemporary populism(s); and the transnational components of death associated with COVID-19.
Dr. Millar has also published on female combatants, gendered representations of violent death, and military and civilian masculinity. Dr. Millar is also a member of the Centre for Women, Peace and Security at the London School of Economics. She has participated in consultation processes regarding the UN's Women, Peace, and Security Agenda for the UK Foreign and Commonwealth Office, the US Marshall Center, the NATO Defense College, and the NATO Defence Education Enhancement Project (DEEP).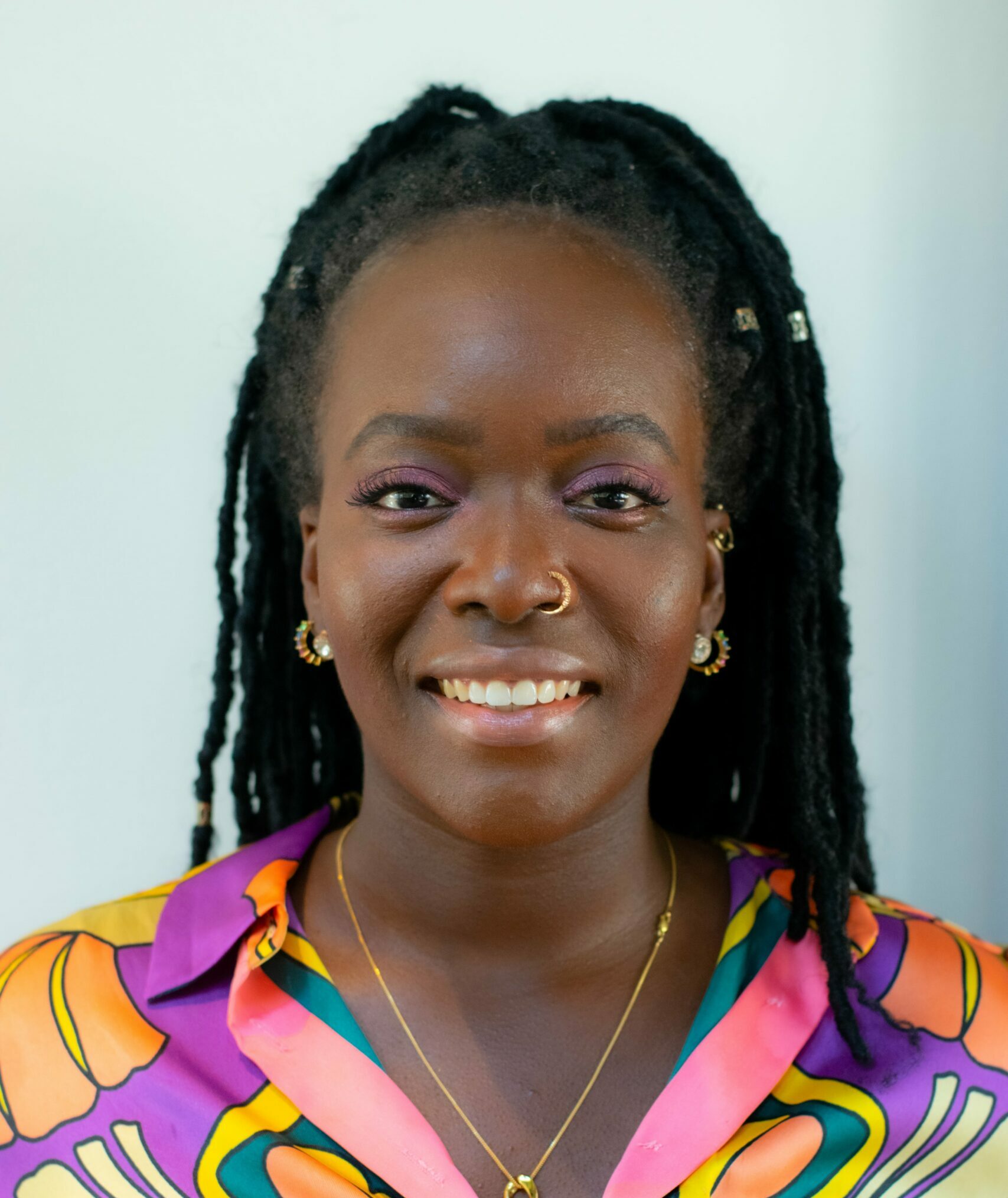 Seyi Akiwowo
Founder and CEO of Glitch
Seyi Akiwowo is the Founder and CEO of Glitch, an award-winning charity working to prevent online abuse, gender-based violence and hate speech. Seyi is also the author of How to Stay Safe Online (Penguin, 2022), a comprehensive guide to spotting red flags, responding to, and proactively defending yourself in online spaces, and how to use the internet as a force for good.
Seyi's journey to making the world a safer place began with her election as a Councillor in East London at 23, where she became the youngest black woman to ever hold the position. Galvanised by her own experiences with online abuse, Seyi established and grew Glitch into Europe's leading not- for-profit tackling the issue of online safety for marginalised people.
Throughout the journey of growing Glitch from a social enterprise to a medium-sized charity, Seyi has been recognised for her trail-blazing leadership, values driven change-making and passion for the future of inclusive leadership. Alongside being appointed to TikTok and Twitter's European Trust and Safety Council, Seyi was voted Digital Leader of The Year in 2019, has featured as one of WIRED's Global Changemakers and sits on the Board of Multitudes Foundation to support changemakers across Europe to reimagine who holds political power. In Spring 2022 Seyi was offered an MBE as recognition of her work but made the decision not to accept.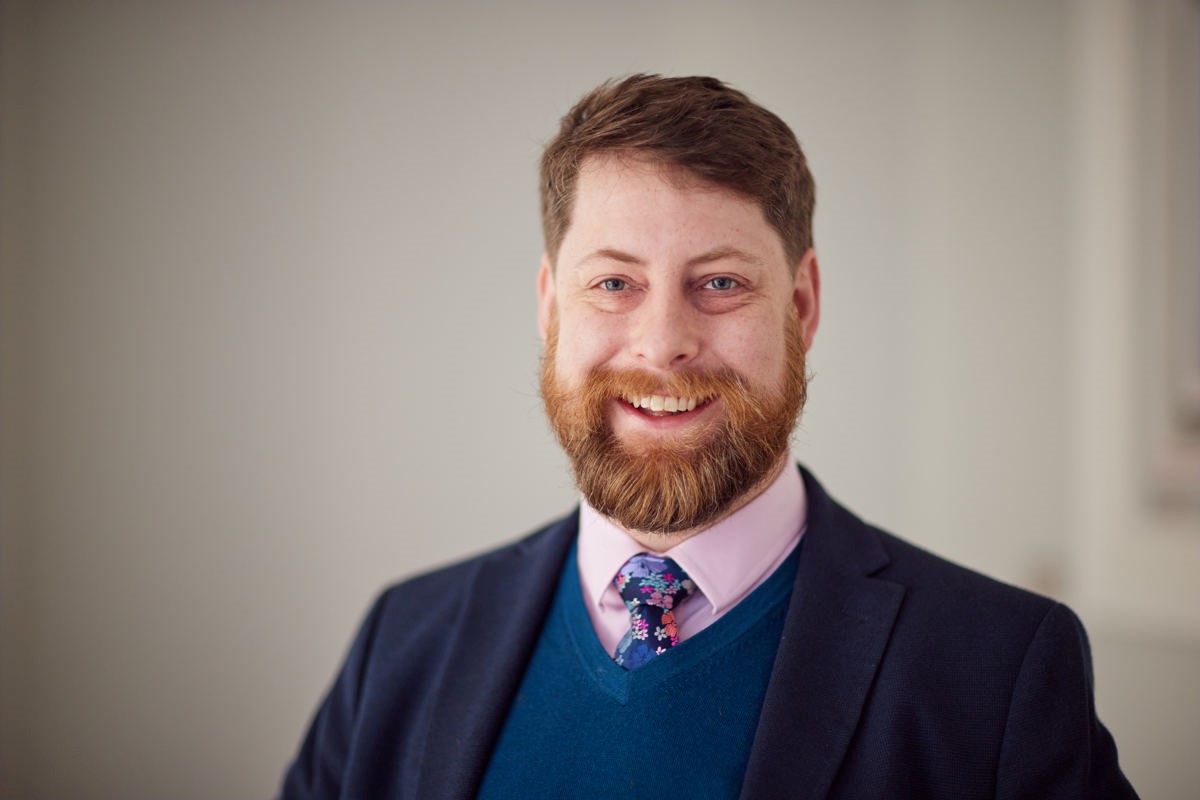 Dr Bernie Hogan
Senior Research Fellow at the OII with an active interest in social identity, especially identity issues relating to gender and sexual minorities.
Bernie Hogan is an Associate Professor and Senior Research Fellow at the Oxford Internet Institute, a degree-granting department of the University of Oxford. His work specializes on issues concerning the accurate capture and delivery of social network data on and offline as well as theories of online life and culture focusing on the use and politics of names, faces, and curated social identities. His first book, "From Social Science to Data Science" was published by Sage in 2023. He has also published over three dozen peer-reviewed articles as well as over a dozen book chapters. For the last five years he has been the Director of Oxford's multidisciplinary MSc in Social Data Science. He is currently writing a book on names and faces for Oxford University Press.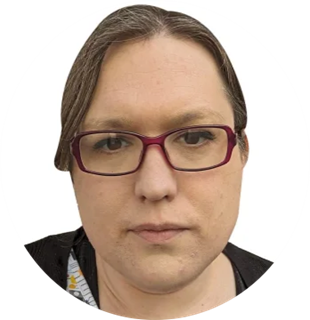 Mallory Moore
Independent researcher at the Trans Safety Network
Mallory Moore is a UK-based independent researcher who has been tracking anti-trans conspiracy theories since 2018. She has written for TruthOut and documented the trajectory of "Gender Ideology" conspiracy theory memes from rhetoric widespread throughout in the global religious right into UK anti-trans feminist spheres.
Session: Delivering Digital Transformation Across the UK | 16:00 – 17:00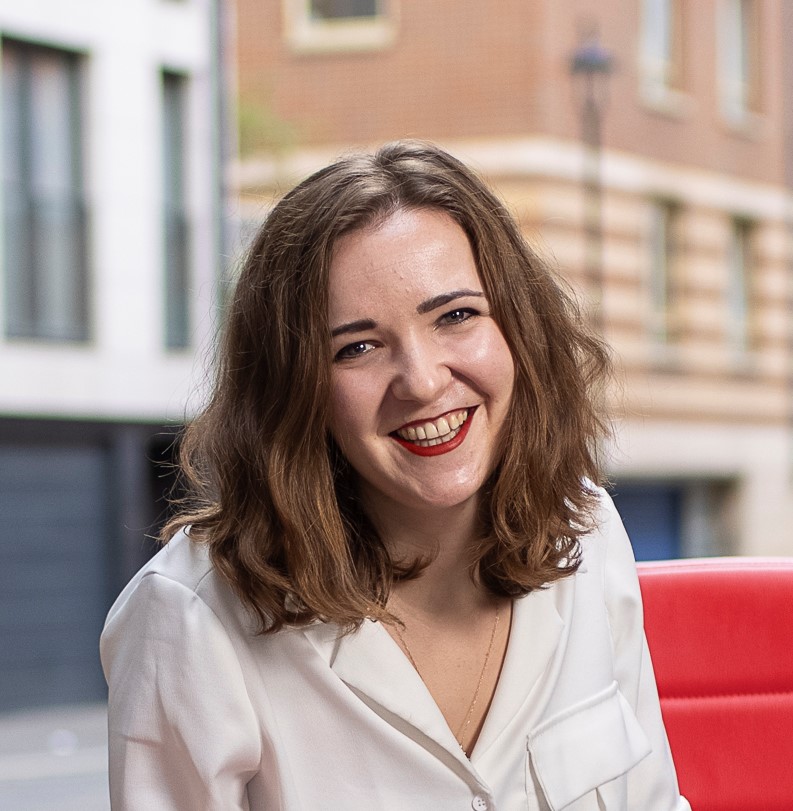 Harriet Perks
Learning and Development Lead, AND Digital
Harriet leads the award-winning London Academy and Onboarding team at AND Digital, supporting AND and its partners with their work to accelerate the development of world-class digital capabilities and power the product development of ambitious companies – from British Airways and Conde Nast, to The Telegraph, Gousto and more. Harriet's background is in the education sector, moving from early experiences with "widening participation" within tertiary education to teaching, mentoring and closing literacy skill gaps in secondary education. Harriet was recently selected as one of Learning Technologies' Thirty Under 30 members and is proud to support AND's mission to close the world's digital skills gap.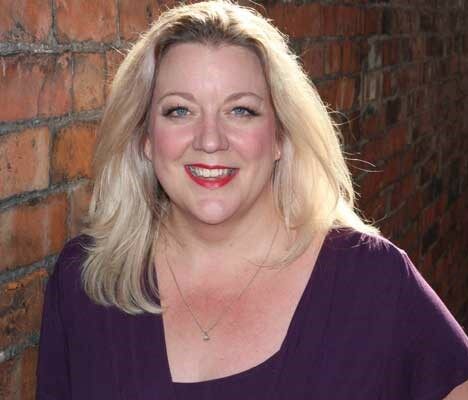 Hollie Whittles
National Policy Skills Champion, Federation of Small Businesses
Hollie Whittles is an award winning TEDx speaker, author and Director of two digital companies – Purple Frog Systems and FraggleWorks. Spending more than 7000 hours speaking to audiences across the UK and internationally, she has helped hundreds of businesses to digitally transform. She is also the National Policy Skills champion for the Federation of Small Businesses (FSB). In 2023, Hollie was nominated as a finalist in 2 categories of the Digital Women awards being held in October. In 2021, she was awarded in the UK Spotlight Awards for her work in the UK Business Technology Community by CompTIA.
Session: Ministerial Address | 17:00 – 17:45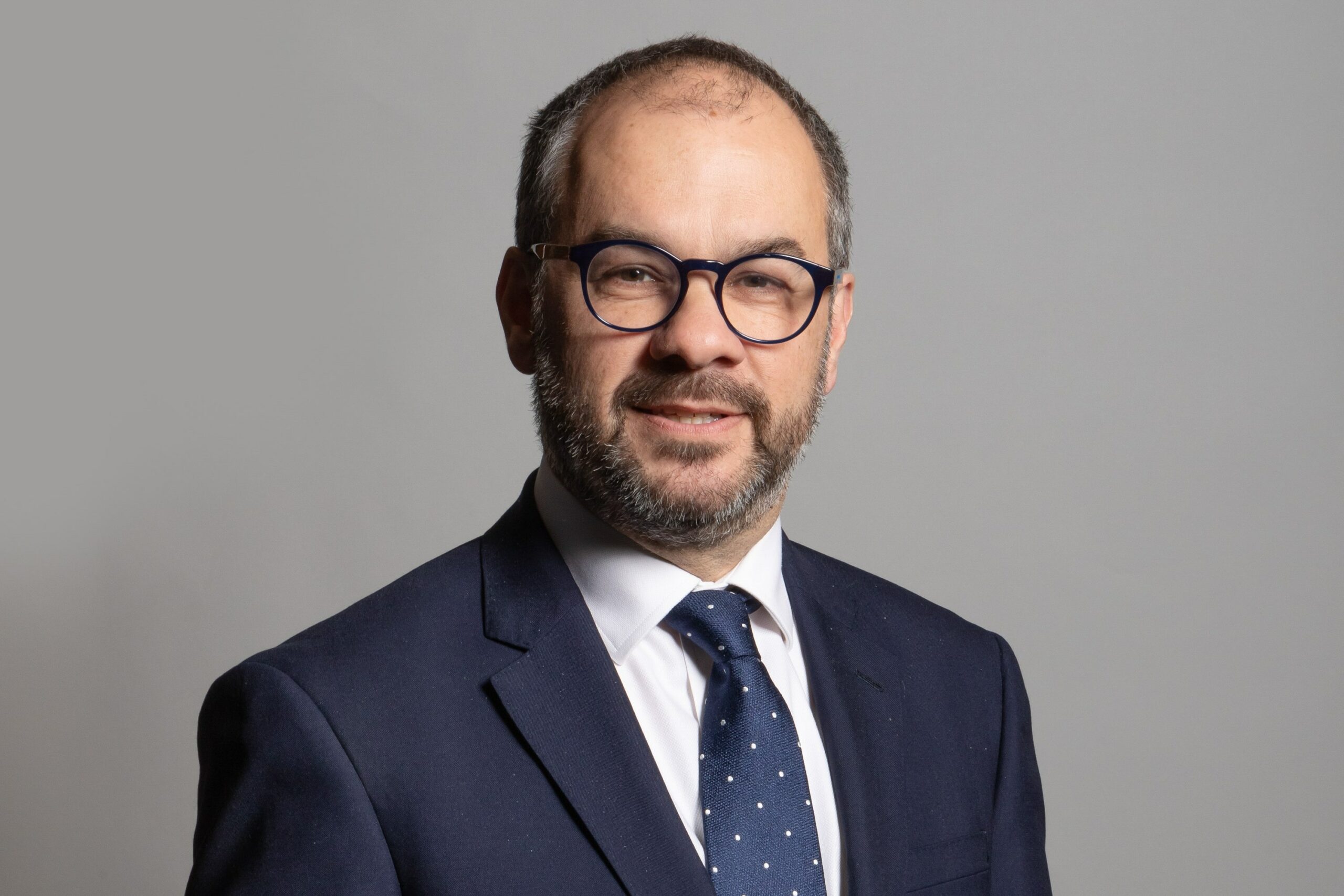 Paul Scully MP
Minister for Tech and the Digital Economy
Paul Scully is the Conservative MP for Sutton and Cheam, and has been an MP continuously since 7 May 2015. He currently holds the Government post of Parliamentary Under Secretary of State (Department for Science, Innovation and Technology).
Session: Sum up and wrap up | 17:45 – 18:00